MacBook Screen Goes Black At Certain Angles | Causes & Solutions
Are you experiencing this issue MacBook screen going black at certain angles?
People have this misconception that this issue is just with the window users, however people with MacBooks also experience the same issue when they take the screen at certain angles.
I think it's quite frustrating because sometimes, you are busy with some work or may be playing a game, and the screen suddenly goes black.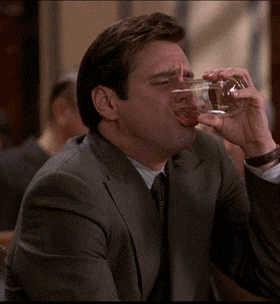 via GIPHY
There can be some reasons for that because there's always something behind any issue. In this article, you'll come to know about a variety of reasons or causes for getting screen black and also their solutions.
It's very important to know why the MacBook screen goes black at certain angles.
Just keep reading the article until it ends!
You May Also Like: Fix lag when plugged in: How to fix laptop lag when plugged in
What is this issue exactly" MacBook Screen Goes Black"?
I'm sure that some people actually don't know what exactly means by the MacBook screen going black. Don't worry, let's explore more about it for your better understanding.
"Screen goes black" is a common issue with MacBook and when you restart or start your laptop, you may face such a black screen problem. But at the same time, you'll notice that macOS functionality will be shown there on the screen.
There can be several reasons for that such as a power issue or some kind of error in a software or application, etc. according to me, you need to figure out which issue is actually causing the black screen on your MacBook then you can go for the solution accordingly.
Sometimes, some programs in your MacBook ask for permission because after that they will function however you are not given that permission.
I believe that there are some ways to fix this issue, and you'll get to know later on.
Read More: MacBook Pro Running Very Slow And Freezing
Reasons Why MacBook Screen Goes Black At Certain Angles
It never happens that there is just one reason or exact cause for every single issue, especially when it comes to MacBooks.
Even when the MacBook screen goes black at certain angles, there can be plenty of reasons for that but the most common is screen power issues, however, you never know which one is the exact one because you need to figure it out yourself.
Anyway, the following reasons can be the possible causes for this problem;
You May Also Like: Understand FPS drops when unplugging your laptop: Why does my FPS drop when I unplug my laptop?
Power Issues
It may sound weird or illogical, but this can be a reason for the screen going black. Plus, this is one of the common causes considered for this particular problem.
When you have a bad battery or maybe use a faulty charger then it can lead the screen to black, you need to find out whether you are using a good compatible battery and charger or not.

via GIPHY News on GIPHY
Waking from Sleep
Sometimes, waking from sleep also can lead your MacBook to a black screen. Because when you open the lid of a MacBook just to have your screen refuse to wake up, it still runs.
I know it's quite unclear because it's like a computer that has turned on, but its screen remains black, so basically this is the situation.
Broken Disk Permissions or Login Items
When you are experiencing broken disc permissions or login items, your MacBook won't boot normally, plus it can also cause a black screen.
But hey wait, sometimes, some apps can also be blamed for such issues because they can have a significant effect on your MacBook's booting. To fix this issue, you can try the later solutions accordingly.
Software or app error
It's not senseless to blame software or application errors because they can play an important role in this issue, "MacBook screen goes black at certain angles".
Moreover, it's also known as one of the common causes of other problems as well. However, don't worry about this because when there's a problem, there's a solution too.
Let's get into the details of solutions!
Ways to fix this Issue
In this section, you'll be aware of different ways or tricks which will help you out and guide you to get rid of this problem "MacBook screen goes black at certain angles".
I hope, you find an appropriate solution for your issue. The following are the different ways to deal with the screen going black issue;
Check your power
This issue takes place when your MacBook doesn't get sufficient and balanced power. You can check for this yourself and then figure out whether your device is getting enough power supply or not.
You need to follow the following steps;
Firstly, you need to click on the Apple logo, and then you'll see a menu at the top-left of your device. Then select the option named as "About this Mac" and after that "System Report".
The next step is to open the report and select the option "Power" from the right side.
The final step is to look for "Cycle Count" and also the different conditions for your MacBook battery. If you find something saying like bad or poor, then you need to replace the battery.
You May Also Like: Resolve slow and freezing issues on MacBook Pro: MacBook Pro running very slow and freezing
Restart your MacBook
You know what sometimes this issue is temporary I mean it can be fixed by restarting your MacBook only. For that purpose, you require following the below steps;
Step one is to press the CTRL + EJECT keys because it will bring up a dialog box. After that, you need to press ENTER key even if you don't find any dialog box but the "Shutdown" will be selected automatically. Now, press the "Power" button once again, because it allows your device to end shutdown to restart it.
The final step is to press keys named CTRL + CMD + EJECT, and it will trigger restarting automatically. Now, hold the "Power" button at least for 5 seconds, and it will proceed toward a shutdown. After that, you need to wait for 15 seconds and again press the same button to reboot.
Try a Known Key Sequence
There are some users who reported that they tried a known key sequence which actually helped them to resolve this black screen issue. Let's get into the depth, however, follow the given instructions;
The first thing you need to do is look for the "Power" button and press it because it will bring up a shutdown dialog box, plus press the "S" button to send your laptop to sleeping mode.
The next step is to hold that "Press" button again to shut down your MacBook forcefully for at least 15 seconds.
The last step is to press the "Power" button again once you have restarted it, the power button will again restart your device. Now, it's time for you to ensure whether the issue is resolved or not.
Restart NVRAM / PRAM
If the above ways do not work for you, you can try this method to get rid of this black screen problem. Let's move towards the steps!
Firstly, shut down your MacBook
Secondly, press the "Power" button and after hearing the startup chime, you need to hold the keys of "Command + Option + P + R".
Thirdly, after holding these keys when you hear again the startup chime, it's time to release. Once you notice that your MacBook gets restarted, check for the issue, I mean whether it's resolved or not.
You May Also Like: Understand the impact of insufficient power supply for graphics card: What happens if power supply isn't enough for graphics card?
Reset the System Management Controller
To try this technique, you need to follow the following steps;
At first, after shutting down your device, connect it to a power source
Then, with power down, you need to hold the keys "Shift + CTRL + Option" and hit the "Power" button. You need to press all the keys plus the power button at a time for 10 seconds.
Now, release all the keys and restart your MacBook. This whole procedure was for resetting the SMC. After following all the steps, check if the issue is fixed or not.
Boot your MacBook in Safe Mode
To perform this command in your MacBook, follow the below instructions;
Firstly, turn off your device and hold the "Shift" key until you don't see the Apple logo.
Secondly, release that held the "Shift" key, and then your device will start in a safe mode. Now, ensure that the issue is still there or resolved.
Check and Repair Disk Permissions
As above discussed that disk permissions can be a reason for a black screen. That's why you also need to make sure that you check for such permissions and then repair them. Let's have a look at the steps;
The first step is to download and install an app called "CleanMyMac" from the official site MacBook, then after installing it, open it and go for maintenance. Look for the option "Repair Disk Permission".
Second thing, just click the "Run" and there you go. Now, all is set, and you can check if the issue is resolved.
Check for App Issues or Bugs
Well, last but not least way to resolve your problem is that the MacBook screen goes black at a certain angle.
First of all, you need to make sure that your apps are suspicious or not. You can try the same app called "CleanMyMac". You just need to open the app and go to the "Extensions" part.
After that, check for the "Launch Agents and Login items". See, if you find a few apps which just launch automatically, then you can remove or disable them accordingly. 
You May Also Like: Dive into the world of 4K vs 1080p laptops!
How to Boot and Recover Data from MacBook that Keeps Going Black or Unresponsive?
In my opinion, it's irritating when you are performing an important task on your MacBook and the screen suddenly goes black.
If you think you have lost your critical data, I'm sure, you'll be curious to know how you can recover your data. There are some data recovery tools that you can use, such as Tenorshare 4DDiG.
You'll wonder because this app can even recover your data when your MacBook is unbootable. Now, you can easily recover your important documents or media.
You should have a USB or any external portable drive and a functioning Mac PC
Download the tool and install it, then click on the "Recovery Data from Crashed system" and start it.
Now, create a bootable USB drive and then click on "Start". You'll get a reminder or message to back up your data.
The next step is to boot your unresponsive Mac and time to recover data. You need to insert the bootable drive and boot it while pressing the "option" key and then release it. Now, go for "4DDiG for Mac Data Recovery"  and then tap on "Export".
You May Also Like: Remove white spots on your laptop screen: How to remove white spots on a laptop screen
How to Make Last your MacBook?
If you want to make last your Macbook then you need to take care of it. Take care in the sense that if you'll keep in mind a few things which you should follow or things which you shouldn't do, then I'm sure the battery health will remain good, and your device will also perform normally, fast, and well. The following are the tips to follow;
Use protective cases to protect your device.
Use your MacBook with care.
Do not use the battery carelessly.
Clean the laptop.
Change the battery if you find it weak or causing errors etc.
Protect your charger adapter.
Keep checking the ports often.
Avoid using other chargers.
Read More: Why Are Macbooks So Expensive?
FAQ
Why does my Mac screen keep randomly going black?
Sometimes, it happens that your MacBook's screen goes black and whenever you press any of the keys, it comes back to its normal condition. This basically means that your display was in sleeping mode. Plus, this isn't an issue because to save energy, the laptop itself goes into sleeping mode when you aren't using that. 
Why did part of my Mac screen go black?
For this purpose, you need to stop your device from going to sleep automatically. You can turn off the "Auto display sleep" in the system preferences. You first need to open the option names as " System Preferences", then look for "Energy Saver" and click on it. Moreover, drag the option "Display sleep" until you dont reach "Never".
How do I fix my MacBook Pro screen glitch? 
If you are facing a screen glitch issue on your Macbook then you should follow a procedure to fix it. Firstly, shut down your Mac and then turn it back on. The next step is to press immediately and hold the keys "Option + Command + P + R" for at least 20 seconds. Further, after all that procedure, your MacBook will start again along with the NVRAM reset. I'm sure, now your screen flickering will be fixed.
Why does my Mac screen keep dimming?
You'll experience this problem when the ambient light sensors equipped on your MacBook detect the increased brightness in the room, so your device automatically gets dim to save battery life. Likewise, now click on the Apple logo and look for "System Preferences" in the drop-down menu.  Then, click on the option "Energy Saver" and also the battery tab. It's time to turn the display off after (option).
How much does it cost to fix a Mac screen without AppleCare?
Look, if you are facing issues due to your Mac screen, you can try a few possible ways to fix it according to your problems. But if the performance of your device isn't good because the screen is causing problems then you really need to replace your Mac battery from the Apple Store. The budget for that is ranging from $455 to $755. 
Is it worth repairing the MacBook screen?
Sometimes, the device is broken and people have this misconception that if the screen is damaged, broken or water damaged that will be cheaper than buying another one. Trust me, this is not the case because buying a new one will actually be expensive but what you want when you'll have a new screen which is worth buying as compared to repairing the damaged one.
 How does long a MacBook Pro last?
In my opinion, it depends on how much you take care of your device because if you'll use it carelessly then you can think to yourself that it won't last that much. At the same time, if you'll use it with care and maintain it then it will last for a long time. The maximum time is five to eight years but you can also replace your faulty hardware components. 
Conclusion
This is the commonly asked question plus it's the common issue, MacBook users usually experience. your device's screen may go black because of some reasons, going on internally. you don't need to worry about that if you face such a situation.
Above, there are given all the possible reasons why your Macbook screen goes black at certain angles. I'm sure you'll find yours and when you figure out the reason, then go for the solution accordingly.
Because I can understand how much this is irritating when you are indulging in important work and suddenly, this happens. above, all the possible ways to deal with the black screen are discussed in detail to guide you properly.
Experiencing the MacBook screen going black at certain angles problem? No worries, try all the possible solutions to get rid of this problem.