Is Dell Inspiron Good For Gaming? (Or Not)
Ever wonder if Dell Inspiron is good for gaming or not? There are many laptop users who are game enthusiasts, however, they want a laptop that comes at a reasonable price with quality features.
Dell Inspiron is one of the affordable gaming laptops, but still, there is some confusion about whether you should use it for gaming purposes or not.
Dell Inspiron is a famous laptop that has been around for many years and is also considered good for gaming.
In this article, you'll get to know about both groups of people's perceptions because some say it's good for gamers however, on the other hand, some do not agree with this due to some reasons.
I'm sure after reading the complete article, you are going to have a clear mindset about is Dell Inspiron good for gaming, and you'll reach a conclusion.
Keep reading this article till the end! 
You May Also Like: Brighten your laptop screen beyond the max: How to make laptop screen brighter than max
What is a Dell Inspiron?
Dell Inspiron is a famous family of laptops that offers different models of laptops along with a variety of features. If I talk about its graphic cards, those are powerful and of high quality and are actually equipped for a smooth gaming experience.
In my opinion, it's the best choice for those who want a wide display on the laptop because you can watch things clearly, especially when you are playing games, this feeling is irreplaceable.
Without good ram, it's just meaningless to play a game on such a laptop because your game is going to lag. However, you don't need to worry because Dell Inspiron offers good ram plus, most importantly, it's quite affordable and a good gaming laptop. 
You May Also Like: Learn how to clean your laptop speakers: How to clean the laptop speakers
Is Dell Inspiron good for gaming or not
Now, this question is usually asked about Dell Inspiron laptops because people want to buy that for gaming purposes. There is no doubt that it can be used for gaming, but there are some other reasons as well that throw light on that Dell Inspiron isn't suitable for gaming.
I'll discuss it in detail, later on, just stick to the article!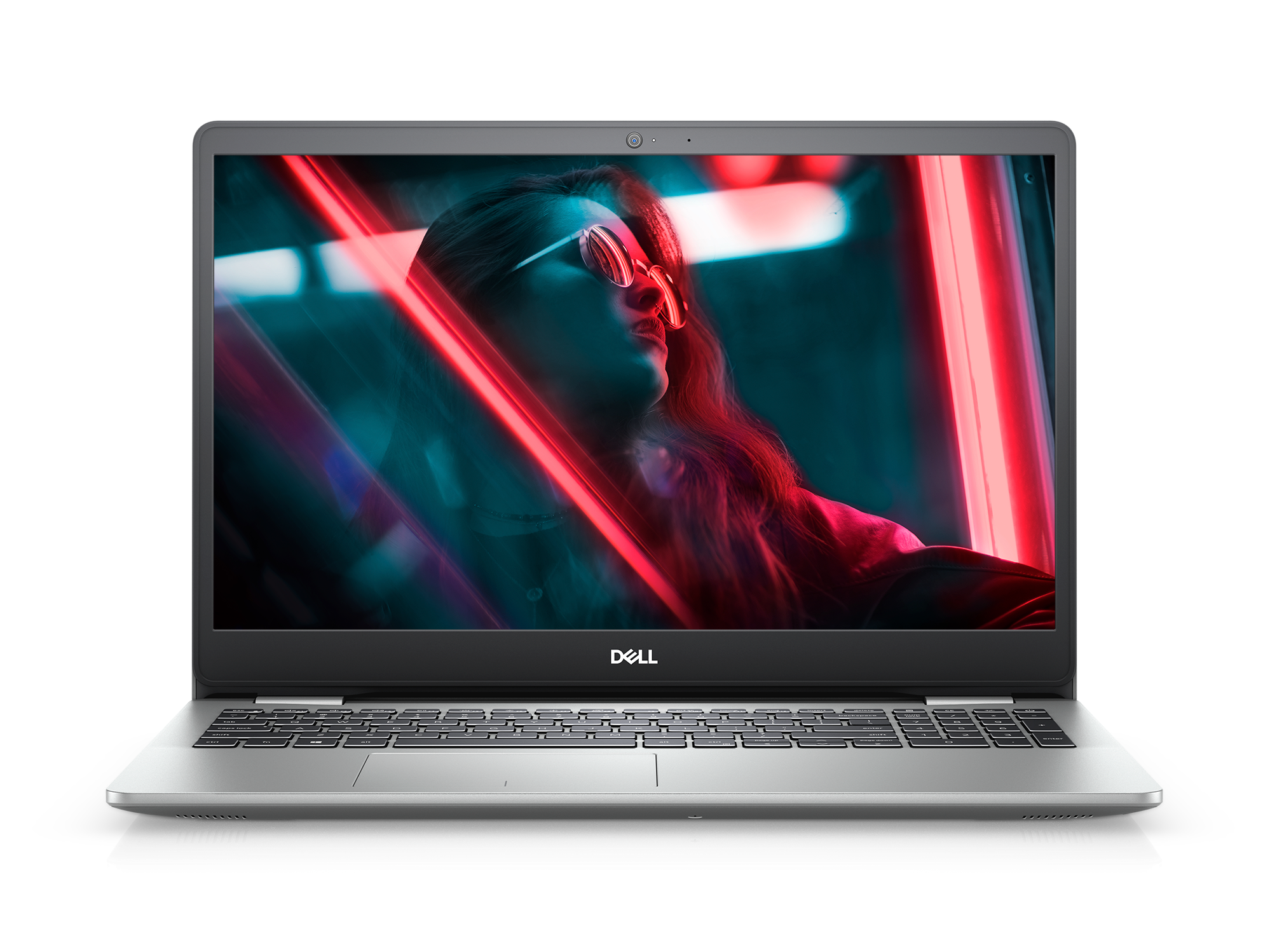 Let's take Dell Inspiron 15 as an example to clarify this confusion. It's a well-known gaming laptop that has a display of 15.6 inches, RAM of 8 GB, an Intel Core i7 processor plus a 1 TB hard drive.
For a better user experience, NVIDIA GeForce GTX 1050 graphic card is used in it. These whole specs of Dell Inspiron 15 show that this laptop is good for gaming. It will not give high performance, but it's not bad at the same time because its graphic card will be able to handle most of the games, and you can have it at an affordable price.
RAM of this gaming laptop isn't an issue because you can upgrade it to 16 GB if you have made up your mind for playing games.
Read More: Best Gaming Laptops With 16GB RAM
In my point of view, all the modifications depend on your purpose of usage because if you want to play a lot of games then you need to upgrade the RAM, hard drive, and maybe the graphics card as well otherwise this laptop can handle some games easily.
Now, you'll explore more reasons about Dell Inspiron is a good gaming laptop. 
You May Also Like: Keep ants away from your laptop: How to get ants out of your laptop
Reasons why Dell Inspiron is worth buying for gaming?
When you buy a laptop, whether that's for gaming or for daily usage, it is important for you to make sure all the features.
Because you are going to invest a handsome amount and if you are looking for an affordable product, that doesn't mean having a low-quality one, especially when it comes to gaming laptops.
Dell Inspiron laptop isn't bad for gaming because there are some reasons which make it worth buying for a gamer, and you can't neglect them. Let's have a detailed discussion on that!
An Ideal Choice
Dell Inspiron is a good choice for gaming, and there are some reasons for that. When you play a game, the large screen matters a lot and this laptop offers you a large and wide screen to focus on your target while playing a game.
Most importantly, this laptop provides top-notch graphics. As far as the storage of the laptop is concerned, you can store your games plus it's light in weight, so you can take it with you anywhere. 
You May Also Like: Utilize Apple Thunderbolt Bridge functionality: Apple Thunderbolt Bridge: What is it and how to use it?
Powerful Graphic Card and Processor
You'll get powerful and good-quality graphics plus a processor. Individuals get excited when it comes to gaming laptops, and they are also getting famous nowadays.
Read More: What Happens if Power Supply isn't Enough for Graphics Card?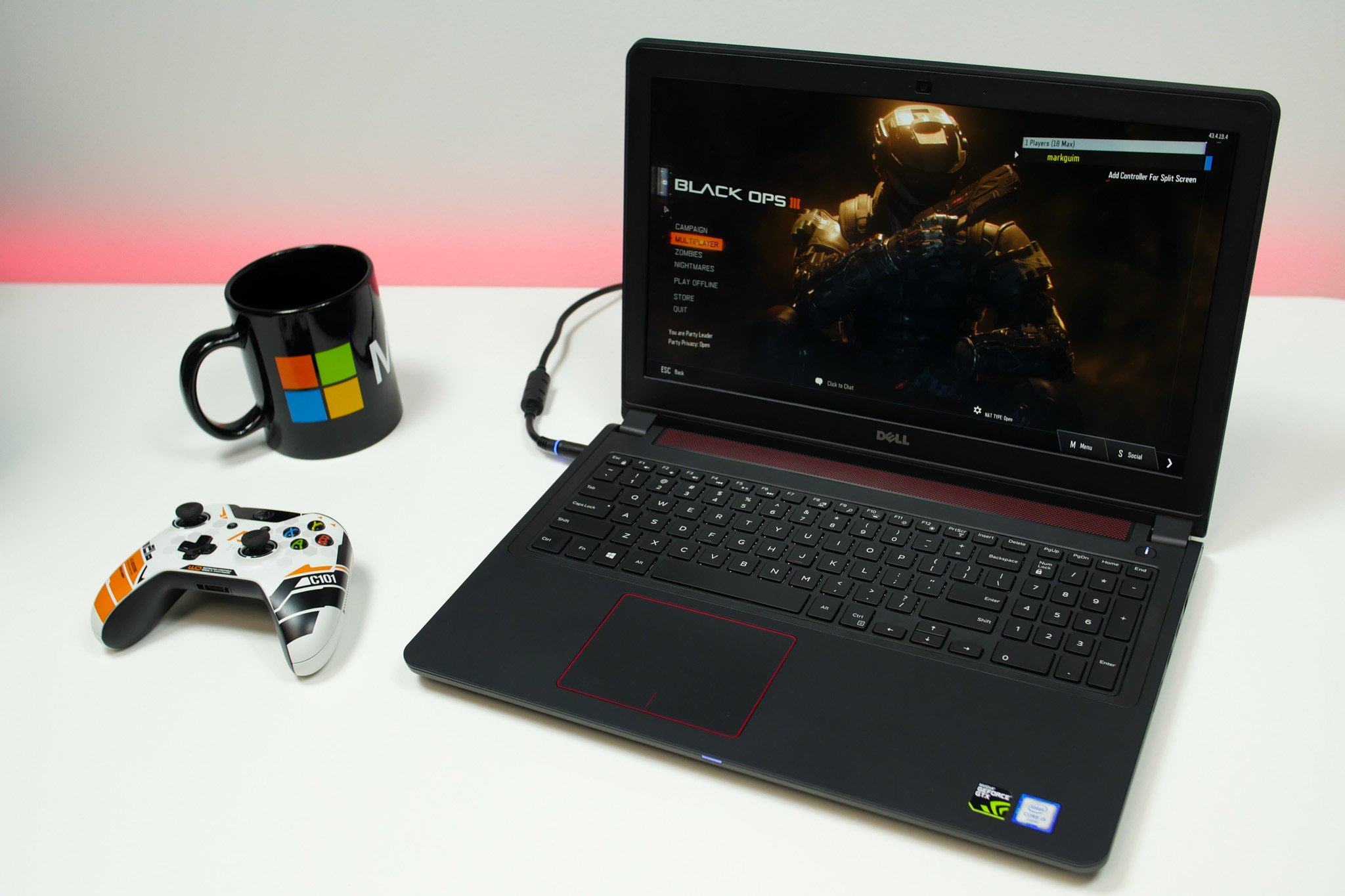 It's because they give high-quality performances that can't be ignored. See, if you are looking for a gaming laptop then I think Dell Inspiron is a good option for you because you are going to have a large display, convenient keyboard, and graphics. Obviously, you just need a few features but high quality in a gaming laptop.
A Large Display or Screen
For gaming, what do you require? Of course, a large screen and Dell Inspiron provide you with this feature.
The powerful specs and the portability feature are the main reasons why Dell Inspiron is getting famous nowadays plus worth buying.
There is no doubt that laptops with large displays add more to your gaming exposure. In my opinion, when you play a game on your laptop, you definitely require a widescreen, otherwise, there is no enjoyment in playing games on a short screen.
A Lot of RAM
Without good RAM, it doesn't make sense to play games on a laptop. The RAM and the storage should be impressive, at least it can handle some games.
Dell Inspiron offers RAM of 8 GB which is good enough, however, if you aren't still satisfied then you can upgrade this to 16 GB or maybe more.
8 GB RAM also will allow the games to run smoothly without lags. Here, I would like to mention hard drive that Dell Inspiron has a large hard drive which makes you tension free regarding the storage.
Good Price
Dell Inspiron laptops are popular because of their prices as well. It's a good choice for gaming because it's offering a good processor and graphic cards.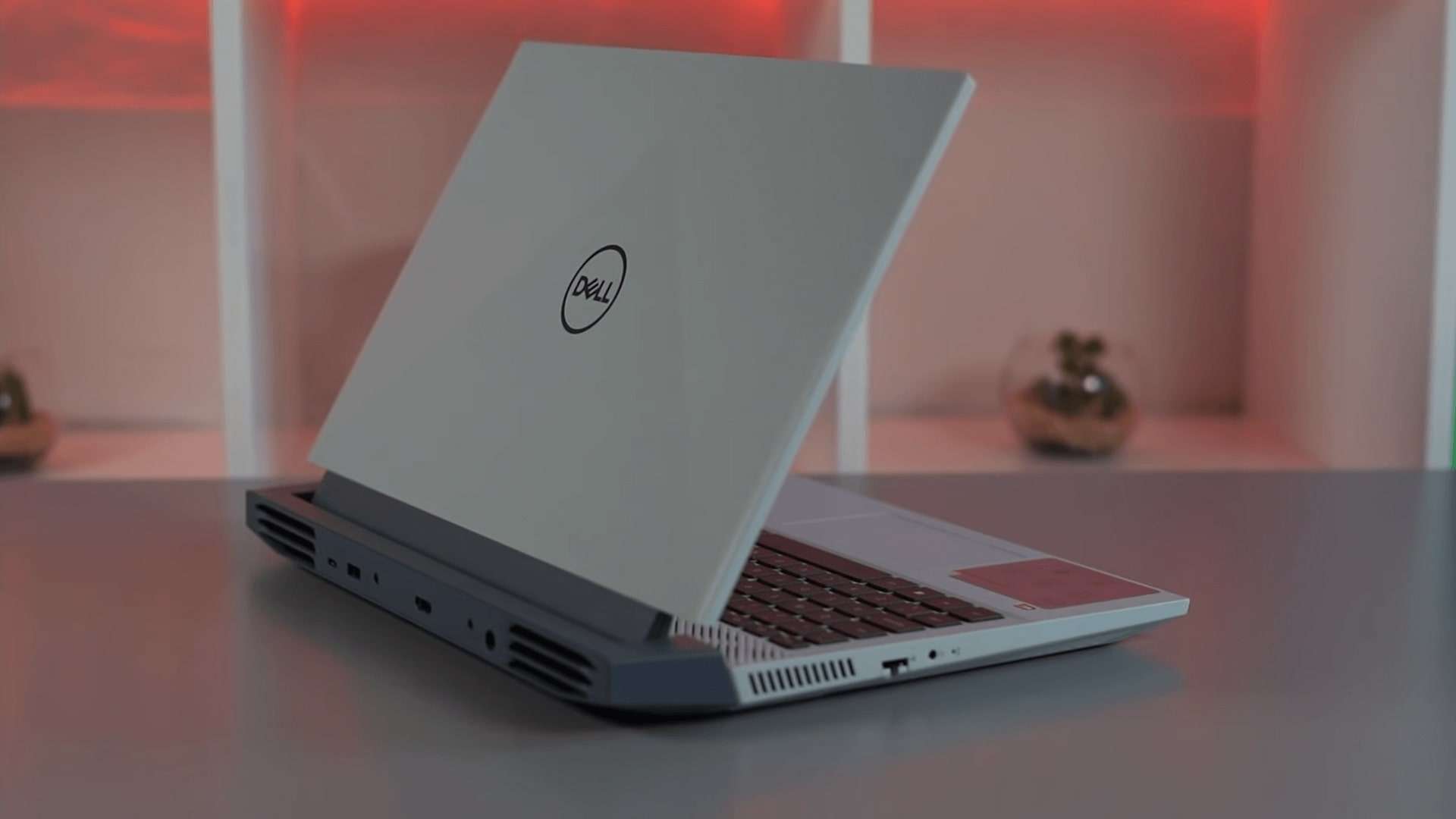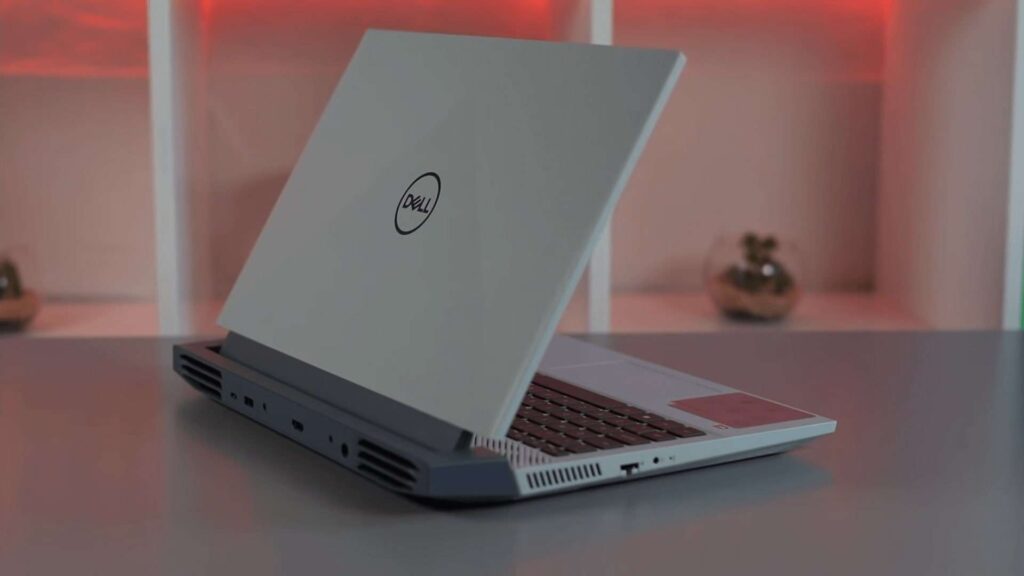 When you get a lot of things at a reasonable price, then I believe you should go for that. As you already know that Dell Inspiron provides good hard drive storage, RAM, graphics, a large display, and a comfortable keyboard plus the prices are good which is the icing on the cake.
Now, I'm sure you are well aware of why Dell Inspiron is worth buying for gaming however there are some flaws that, or you can say disadvantages, let's get into the details!
You May Also Like: Clean laptop dust without compressed air: How to clean dust from laptop without compressed air
Reasons why Dell Inspiron is not suitable for gaming?
There is a group of people who have this perception that Dell Inspiron is not suitable for gaming because there are some reasons behind that.
Likewise, every product has cons as well along with pros, and it's a gaming laptop that has good prices, so I think it's not surprising to know that this laptop isn't good for gaming. Anyway, let's just have a detailed discussion!
Weak Internals
Just like humans, if their internal components aren't good or appropriate, then the body will not be able to perform well.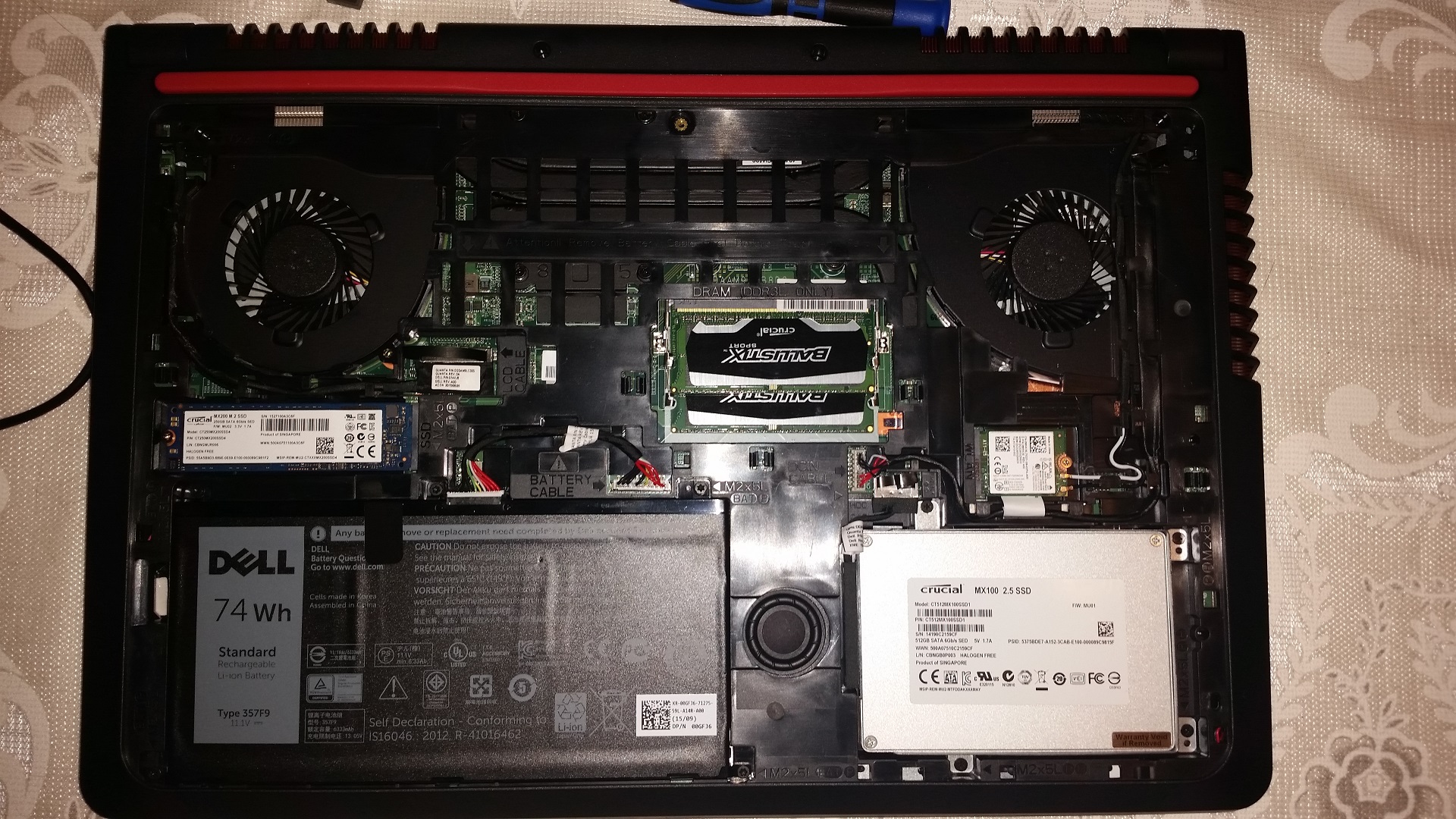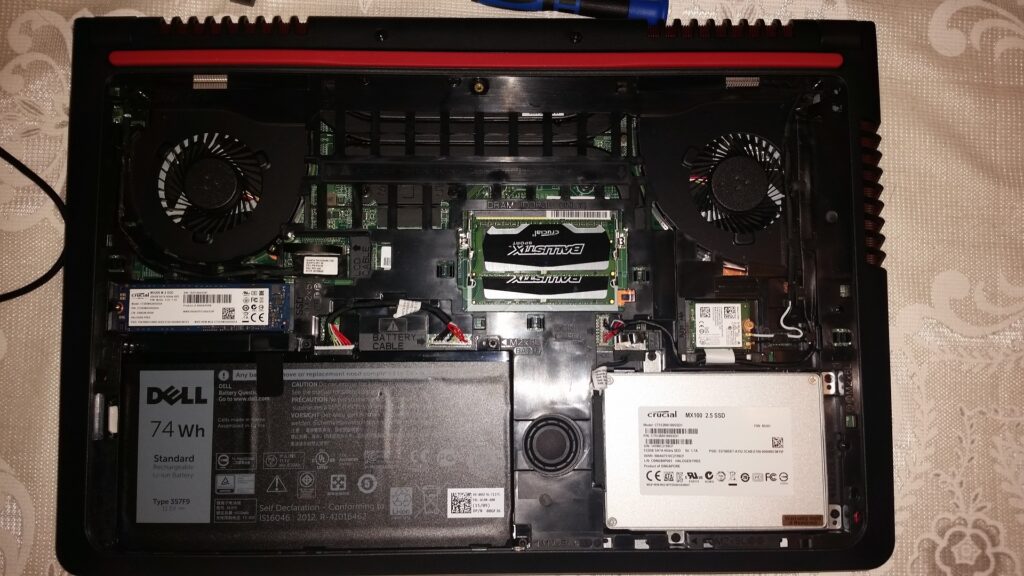 If you want to buy Dell Inspiron for playing the latest or modern games such as CyberPunk 2077 or AC Valhalla, then this laptop's specifications aren't enough for them.
From the Dell Inspiron, let's take the 15 3511 series which offers intel UHD graphics plus you can perform daily tasks easily, however playing heavy or high-end games on such a laptop will not be less than a burden on it.
But look, don't be disheartened because you can play games on Dell Inspiron. For that purpose, you just need to play lightweight games such as Dota 2, Counter-Strike, or maybe League of Legends.
Here, I would mention one most crucial things on this device, it's senseless to expect smooth gameplay.
Terrible Display Refresh Rates
Secondly, for a gaming laptop, it's essential to have good screen refreshing rates. If I talk about the latest games, they demand more than 60hz to play games properly. Even if you see mobile phones, they are also manufactured with screen refreshing rates ranging from 120hz to 144hz.
In my opinion, the screen refreshing rate Dell Inspiron's series such as 5406 and 3000 are offering isn't enough for daily games. They are just providing 60hz, which doesn't make them suitable for gaming.
For Productive Uses
You are going to face problems while playing games on Dell Inspiron laptops, however, if you go deeper, then you'll get to know that these laptops are basically designed for productive and creative uses such as the Inspiron 13 5310.
This laptop possesses a graphic card of Nvidia mx450 which is quite good for editing, or you can say for rendering software.
And if you compare gaming with it then it's totally illogical because its frame rate production is not suitable. Shortly, this laptop of Dell Inspiron can barely emulate high-end graphics and is not for gaming.
You May Also Like: Resolve slow and freezing issues on MacBook Pro: MacBook Pro running very slow and freezing
From the above discussion, it's clear that Dell Inspiron is suitable for gaming, especially for modern and heavy games, but yeah I think you can play lightweight or daily games on it.
One more thing. If you are making up your mind about playing games on this laptop, then you should expect lagging issues because of low screen refresh rates.
Read More: Why Are Gaming Laptops So Expensive
Some Suitable Uses of Dell Inspiron:
It's obvious that if you want a lag-free or smooth gaming experience, then you shouldn't go for Dell Inspiron. Plus, it is made for daily tasks or some productive stuff such as editing, etc.
I'm sure you'll be curious to know about the suitable uses of Dell Inspiron. Let's discuss it in detail!
Flawless Battery Runtimes
Let's take Dell 7000 as an example. This laptop has an ideal runtime because it comes with 3 cells lithium-ion battery. As far as the hardware is concerned, it is super-efficient, which doesn't allow the laptop to struggle with power-draining issues.
Furthermore, it has an excellent runtime which allows you to use this laptop for more than 20 hours a day. It's portable and also offers convenient usage every day.
In short, if you are someone who is power conscious and loves traveling a lot then I think this is for you, so have it.
Tremendous Price to Value Ratio
These laptops have good prices, that's why they are quite famous among the students and office personnel. Individuals buy them more because they have several features and if your budget is not high, and you want something good without Flashy RGB lights, then I don't think there can be any other good option other than Dell Inspiron laptops.
Insane Quality & Game Ready Design
If I talk about the quality of the Dell Inspiron series, they are quite good in that they offer a premium build and sober finish which don't allow you to feel that they are cheap.
The one who wants a lightweight and sturdy laptop, these laptops are for such individuals. Some people are not that much careful with electronics, so investing in such a product will not be a cheap agreement. Moreover, this laptop isn't easily breakable because of its much better hardware specifications.
You May Also Like: Power up your laptop without the power button: How to turn on a laptop without the power button
How to choose the best Dell laptops for gaming? Buyer's Guide
Usually, people don't know which features or aspects they should look for while choosing a gaming laptop.
In my opinion, it should be your first and foremost priority to know and then make sure they are on a laptop. When you are making up your mind to buy a Dell gaming laptop, you need to double-check the following things;
Latest Graphic Card
The first thing which you need to consider is the latest graphic card in a gaming laptop because it contributes to the motion ad rendering of images on your display. When you'll have a better graphics card, it will offer impressive performance and visuals.
Moreover, if you want a high performance, then you should have two graphic cards. So, select a laptop with the latest graphic cards.
High Ram
Secondly, you should not ignore the RAM because it has the capability to handle heavy games. As you know that the latest games are quite heavy which demands a heavy system as well with good RAM, otherwise you won't be able to play games smoothly.
While exploring the laptop market, you will notice that 8 GB RAM in a gaming laptop is normal, however, you should have at least 16 GB RAM to handle high-end games.
Good combination of hardware drives
Nowadays, laptops are made with solid drivers and hard disk drivers. In my opinion, a laptop should have good SSD cards because they help to improve the speed of the game.
In some laptops, there are two drivers, but an SSD card is also used, which actually contributes to delivering faster load times. Not only this, but HDD devices are also used to store gaming data in bulk.
Faster CPUs
A gaming laptop should have a fast CPU because that is essential for calculating the gaming data just like the AI. if your CPU isn't up to the mark, then your even most powerful GPU doesn't matter.
Top laptops, which are just manufactured for gaming purposes, have the CPUs of the latest generation. Not only this but, they come with higher clock speeds and multiple cores. So, keep in mind this feature before you have a Dell gaming laptop.
Screen with fast refreshing rates
If a gaming laptop did not have good screen refreshing rates then trust me you are going to face a lot of problems while playing games such as frequent lags, ghosting, etc.
The best gaming laptops have higher refreshing rates, and they basically indicate the number of times per second that images or pictures are redrawn on the screen.
Some laptops come with a 6oHz rate and the best come with a 120Hz refresh rate. To eliminate screen tearing and stuttering problems, get a laptop with good refreshing rates for an even high visual experience.
Read More: How to Make Laptop Screen Brighter Than Max
Keyboards with more key travel
"Key travel" is a term that basically refers to the time of depressing a key. See, this is quite obvious, if you want to have a good gaming experience then your laptop should have a keyboard with a key travel of at least 1.5 mm.
Because it contributes to control and responsiveness plus if the gamers expect 2.0 mm then it will be even much better for gaming however you can decide accordingly.
FAQ
Can you play games on a Dell Inspiron?
Yes, you can play games on Dell Inspiron however you should go for lightweight games then because Dell Inspiron can't handle high-end games plus the latest games are heavy and ask for a heavy system or hardware. Dell Inspiron laptops have less screen refreshing rates which can actually trouble your game, and you can face lagging issues, etc. 
Is a Dell laptop good for gaming?
You know that every brand has its best products too. Just like them, Dell has also the best gaming laptops which are designed for gaming with a high screen refreshing rate, GPU, hardware, and other drivers. There are also some series of Dell laptops which is a demand by the game competitors. So, basically yeah, Dell laptops are good for gaming however you need to check for specs because each product differs in its components. 
Can Dell Inspiron 15 be used for gaming?
Yes, Dell Inspiron 15 can be used for gaming because that's a great gaming laptop according to its price. If I talk about its further features, it has a large screen and the processor is quite fast. One most important things which you need to know is that this laptop has no dedicated graphics card, so some games may not run on this device smoothly. Plus, it has a short battery. 
Can you play games on Dell Inspiron 15 3000?
As far as the specs are concerned, this laptop comes with an Nvidia GeForce GT 620 graphic card, 8 GB RAM, and an Intel Core i7-8565 CPU. Further, it has a screen of 15.6 inches, which is midsized for gaming. Likewise, the weight is around 2.03 kg however this laptop is not able to run the games like PUBG, GTA V or Fortnite, etc.
How good is Dell Inspiron 5547 for gaming?
Laptops like Dell Inspiron 5547 are not good for gaming because it comes with AMD Radeon HD R7 M265 2 GB graphics, which does not make them suitable for gaming. Plus, it gets hot after a few minutes of high gaming, which is not a good sign at all. If you want to play heavy games, then this laptop is not for that. 
Is Dell Inspiron i7559-2512BLK a good laptop for gaming?
In this laptop, Nvidia GeForce GTX 960M graphic cards are used, which makes it capable of providing ultimate and high gaming performance. It doesn't end here because it also has 4 gigs of VRAM which is not just enough but more than enough to allow you to play games every day with an impressive performance. 
What's the best Dell laptop for gaming?
The best laptop for gaming actually depends on the competitiveness level of the gamers. From the Dell brand, you will also find some best laptops which are quite compatible and suitable for gaming. Alienware is a good laptop with an iconic design, plus the screen refreshing rate is 360Hz. Moreover, the Dell G series are gaming laptops with 144Hz rate plus offer good visuals without tearing. 
Conclusion
Dell Inspiron is a known series of gaming laptops that you can get at reasonable prices. If you are looking for a gaming laptop within your budget, or you don't have a high budget, then I think this is a good gaming laptop.
Read More: Dell Laptop With Numeric Keypad
However, you can't expect lag-free gaming experiences because there is a reason for that. Dell Inspiron laptops have low refreshing rates plus the graphic card isn't dedicated, so they can't handle high-end games and gaming all day.
But yeah you can use such laptops for daily tasks like editing etc. it doesn't mean all the laptops from Dell are bad, there are some best ones too which can afford gaming and gaming with good visuals. In my opinion, Dell Inspiron isn't suitable for gaming, and if you want a gaming laptop go for other brands such as the Alienware series, etc.
Is Dell Inspiron good for gaming? It's the commonly asked question, and I'm sure now you are clear in your head and decided what you should actually choose or go for!