Why Isn't Hulu Working On My Laptop? (Immediate Fix 2023)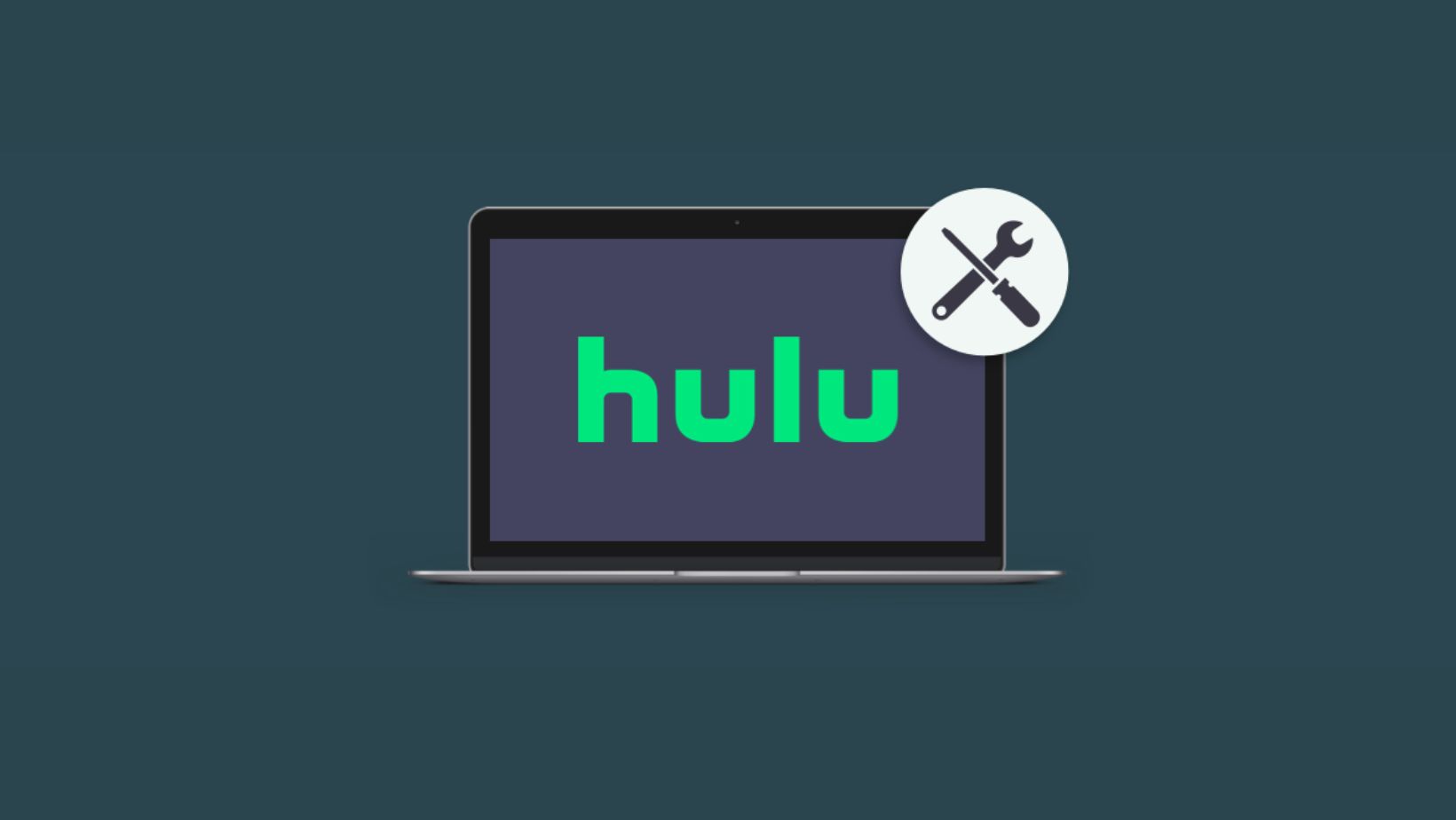 Asking yourself Why Isn't Hulu Working On My Laptop? Well here is why;
Since it has been one of the greatest and most popular subscription-based streaming services for almost a decade, Hulu has amassed a global fanbase of more than 30 million binge-watchers.
However, just like anything else, there are flaws with this service that can cause it to abruptly stop working on your laptop, TV, smartphone, etc. That's why many people have the query "Why Isn't Hulu Working On My Laptop?"
The Walt Disney Company owns the majority of the American subscription streaming service Hulu, while NBCUniversal, a Comcast company, owns the remaining shares.
It debuted on October 29, 2007, and in addition to Hulu's original programming, it offers a library of movies and TV shows from studios like 20th Century Studios, Disney Television Studios, Searchlight Pictures, ABC, FX, and Freeform Networks.
As a collection of recent episodes of television series from each of their various television networks, Hulu was first founded as a joint venture by News Corporation, Providence Equity Partners, and later The Walt Disney Company.
In 2010, Hulu introduced a subscription service, previously known as Hulu Plus, that offered undelayed access to new episodes of shows from the companies and other partners, as well as whole seasons of those shows.
The business introduced Hulu with Live TV, an over-the-top live TV service with linear television channels, in 2017.3
You May Also Like: Extend your laptop's battery life: Why does my laptop battery die so fast?
Why Isn't Hulu Working On My Laptop?
Hulu must meet a few prerequisites to function properly on your device because it is an internet service.
For instance, a quick and dependable internet connection, a flawless browser or application, adequate resources, etc. Therefore, some of the potential causes of Hulu crashing, stuttering, or simply not working on your laptop include:
There may be problems with the Hulu app on your laptops, such as an old version, a corrupted file, or a soft bug.
Difficulties with bandwidth on your home network, or a bad internet connection.
Or there can be a nationwide Hulu service interruption as a result of certain technical issues.
Numerous background processes prevent Hulu from obtaining adequate system resources to function properly.
Perhaps there is a problem with your account and a new login is necessary.
Or maybe the service isn't available in your area.
You May Also Like: Understand the factors contributing to gaming laptop prices: Why are gaming laptops so expensive?
Ways to fix this problem:
You may watch TV shows on Hulu using either its mobile app or a web browser. The Hulu app for Windows 10 isn't always functional, as some users have reported that it doesn't play any videos for them.
Errors with Hulu streaming happen occasionally on Windows-based computers. Check out some possible remedies for your Hulu app's video streaming if it's not working below.
Check if Hulu is down
One of the streaming problem messages for the Hulu app is Playback Failure. A server outage is typically the blame for that error message.
Therefore, there may be a persistent Hulu server outage that you are unable to fix on your own. You can check it via DownDetector.com. If the server is down then you can do nothing except wait for it to get resolved.
You May Also Like: Discover gaming potential with Dell Inspiron: Is Dell Inspiron good for gaming?
Open Windows Store apps troubleshooter
To troubleshoot your Hulu App, right-click on it and select "Troubleshoot Compatibility".
Then Troubleshooter will detect any error occurring in the system that is causing Hulu not to work.
Try to Select Recommended Setting and then "Test the Program" Hulu if it's now working then just tell Troubleshooter to save the settings.
If it still didn't work then the issue is not with the system.
Reboot your laptop
It's possible that when you first turned on your laptop, the connection settings weren't set up properly. So, restarting your computer might resolve the Hulu app's issue.
From the Start menu, choose to shut down your laptop. After that, disconnect it for a few minutes.
Reinstall Hulu
Launch Cortana's search bar.
In the search bar, type "apps" and then choose "Open Apps & Features."
Select the Hulu app next, then tap the Uninstall button.
then launch your browser and go to the official Microsoft Store page or app.
For a fresh installation of Hulu, select Get there.
With a clean data cache and a new Hulu app, video streaming might work just fine. So perhaps reinstalling the application will provide the solution you need.
Turn Off DRM
Open the Hulu app to disable DRM.
Click the gear icon and the Settings button.
The SW DRM can then be turned off.
You might need to disable DRM for some Hulu media material to playback.
Close background software
Click the context menu when you right-click the taskbar and choose Task Manager.
After that, choose the program from the list and click End Task to shut it down.
Additionally, some third-party applications could be listed under background processes. Therefore, check the list of apps under background processes for any software and close them.
Click the Start-up tab if you are unable to terminate your antivirus program using the Processes tab.
Press the Disable button after choosing the antivirus program from the Start-up menu. By doing so, the antivirus program will no longer launch with Windows.
Launch Hulu after restarting Windows.
You May Also Like: Brighten your laptop screen beyond the max: How to make laptop screen brighter than max
Connect the router with an Ethernet cable
Consider switching to an Ethernet connection if you're currently using Wi-Fi to access Hulu. A more reliable connection might be offered by an Ethernet cable. if you have an Ethernet cable, use it to connect your PC and router.
To see whether Ethernet makes a difference, try watching a video on Hulu. Check out our collection of PC streaming programs, both free and premium, to see which one best suits your requirements.
Switch off other Wi-Fi devices
Consider switching to an Ethernet connection if you're currently using Wi-Fi to access Hulu. A more reliable connection might be offered by an Ethernet cable.
If you have an Ethernet cable, use it to connect your PC and router. To see whether Ethernet makes a difference, try watching a video on Hulu. Check out our collection of PC streaming programs, both free and premium, to see which one best suits your requirements.
Advance troubleshoot tips:
Try using Hulu on another device, such as your smartphone, TV, firestick, etc., if nothing else seems to work for you. Try the advanced remedies provided below if it is functioning properly on another device but not just your laptop.
Check to see whether the OS is failing to allocate system resources to all active processes equally and if there is excessive background usage. Terminate all the clumsiest and hungriest processes there in Task Manager by pressing Ctrl + Shift + Esc simultaneously.
Utilize the built-in app reset feature of Windows to do a Hulu app reset from the main Settings menu by selecting Apps > Hulu (tap on advanced options), then selecting Reset.
Run the integrated Windows Store Apps Troubleshooter to see if it helps.
Recognize Hulu problem codes to conduct professional troubleshooting. The most frequent Hulu errors, which reflect buffering, playback, account troubles, server flaws, media player bugs, and associated problems, are, for instance, run neck 13, 5003, 400, 500, p-dev 320, HDCP, etc.
To see if that's what's causing the issue, you can also try momentarily disabling your Windows Defender Firewall from your device's control panel. If so, switching it off should allow Hulu to function properly.
How to watch Hulu on your laptop?
Numerous programs already include a Hulu feature. You can use a variety of programs with the same names to watch Hulu on your laptop.
But Hulu Desktop is the most effective for Hulu. Online downloads are available. Now that you are equipped with this knowledge, let's discuss the many methods for watching Hulu on a laptop.
So let's get going!
Watching Hulu on Laptop Using the Browser
Since the browser version of Hulu doesn't require any downloading, most users start there. Take these actions. Using your web browser, watch Hulu
Visit the Hulu website.
Log in using the credentials for your Hulu account.
From the list of available alternatives offered by the website, select a show or movie to watch.
Once it loads, the video will begin playing automatically.
Use the controls at the screen bottom to manage playback.
Watching Hulu on Laptop using Desktop App
You can access Hulu content without an Internet connection or needing to check in to an account each time you want to watch something (as long as you've already signed up for it) by downloading the desktop client.
Using Windows or Mac OS X 10.7 or later to install the application;
Open your browser and navigate to hulu.com/downloads.
On this page, under "Get Hulu Plus," click "Download."
When your browser prompts you, click "Install."
Once the Hulu desktop program has finished downloading, click "Start" to open it.
Double-clicking the Hulu desktop app's icon on your computer's desktop will launch it. You'll need to sign in with your email address and password or your Facebook account to access it, but as long as you've created an account, you should be able to watch stuff offline.
You May Also Like: Learn how to clean your laptop speakers: How to clean the laptop speakers
FAQ
How do I get Hulu to play on my laptop?
The most popular way to view Hulu is on your laptop directly on the website. Here are the steps for using your laptop to stream Hulu:
Log in by visiting www.hulu.com in your computer browser.
To start viewing a TV or movie, find it using the search or browsing functions.
To stream movies or TV shows on a laptop, use Hulu.
Be aware that you might need to pick a specific episode if you decide to watch a particular television program. Select the episode you want to watch by scrolling down to the "Episodes" section.
A show's episodes are chosen by Hulu for laptop viewing.
Why is Hulu suddenly not working?
Because of an outdated OS on your computer or an outdated version of Chrome, Hulu might not function in Chrome. Additionally, the problem under consideration could also be caused by an old or incorrect setting of the Chrome browser.
When a user tries to access the Hulu website via the Chrome browser, a problem arises. Some users were able to get on to the website, but none of the material could be played. When playing videos for some users, the video either stutters or automatically pauses and resumes, leaving a black screen in its place.
Why does Hulu not work on Windows 10?
It's possible that the connection settings on your Windows 10 laptop weren't set up properly when you first turned it on. Restarting Windows 10 might perhaps resolve the Hulu app's issue. From the Start menu, choose to shut down your desktop or laptop. After that, disconnect it for a few minutes.
Why is Hulu not working in 2023?
The two most frequent problems that stop Hulu from working are software problems and Internet connection problems.
Your home networking setup or Internet connection may be to blame for the first problem, but it may also happen if the Hulu service is experiencing connectivity problems. When a problem with the Hulu app or online player prevents it from operating properly, it falls under the second major category.
As an online streaming service, Hulu needs a few things to function effectively. You need a compatible device, a fast Internet connection, and a web browser that can run the appropriate Hulu app for your device.
What is wrong with Hulu streaming?
It's not rare for Hulu streaming to stop working entirely or simply for some customers. Check to see if the issue isn't with Hulu's technical staff before attempting any at-home streaming remedies. DownDetector.com is a top website to check for outages. While there, you may read user complaints and look at a live outage map.
Why is it not letting me watch Hulu on my laptop?
Hulu has a few minimal prerequisites to function well on your device because it is a web service that works with several devices. Having a browser or app, a dependable and quick Internet connection and enough resources are a few examples. Therefore, you should be informed of the potential causes of the issue if Hulu crashes, stutters, or just doesn't operate on your laptop or PC.
Why is Hulu no longer available on my device?
"Your user session has ended," it says.
If so, the device you're using is no longer supported by us. The Hulu application may presently not empower you to sign in or it might totally vanish on the off chance that our administration is deplored on a gadget. If the application dispatches, it may very well show an on-screen notice with text that seems to be the information above.
Conclusion:
Finally, try entirely uninstalling the software before reinstalling it if you've tried more than a dozen troubleshooting techniques and you're still having difficulties figuring out "Why Isn't Hulu Working On My Laptop?".
If it appears to be effective for you and Hulu resumes functioning regularly, wonderful. If not, I'd advise switching to another streaming service, such as Netflix, Amazon Prime Video, HBO Max, etc. I sincerely hope you succeed in reaching luck.