10 Gaming Laptops With Best Cooling System | Updated For 2023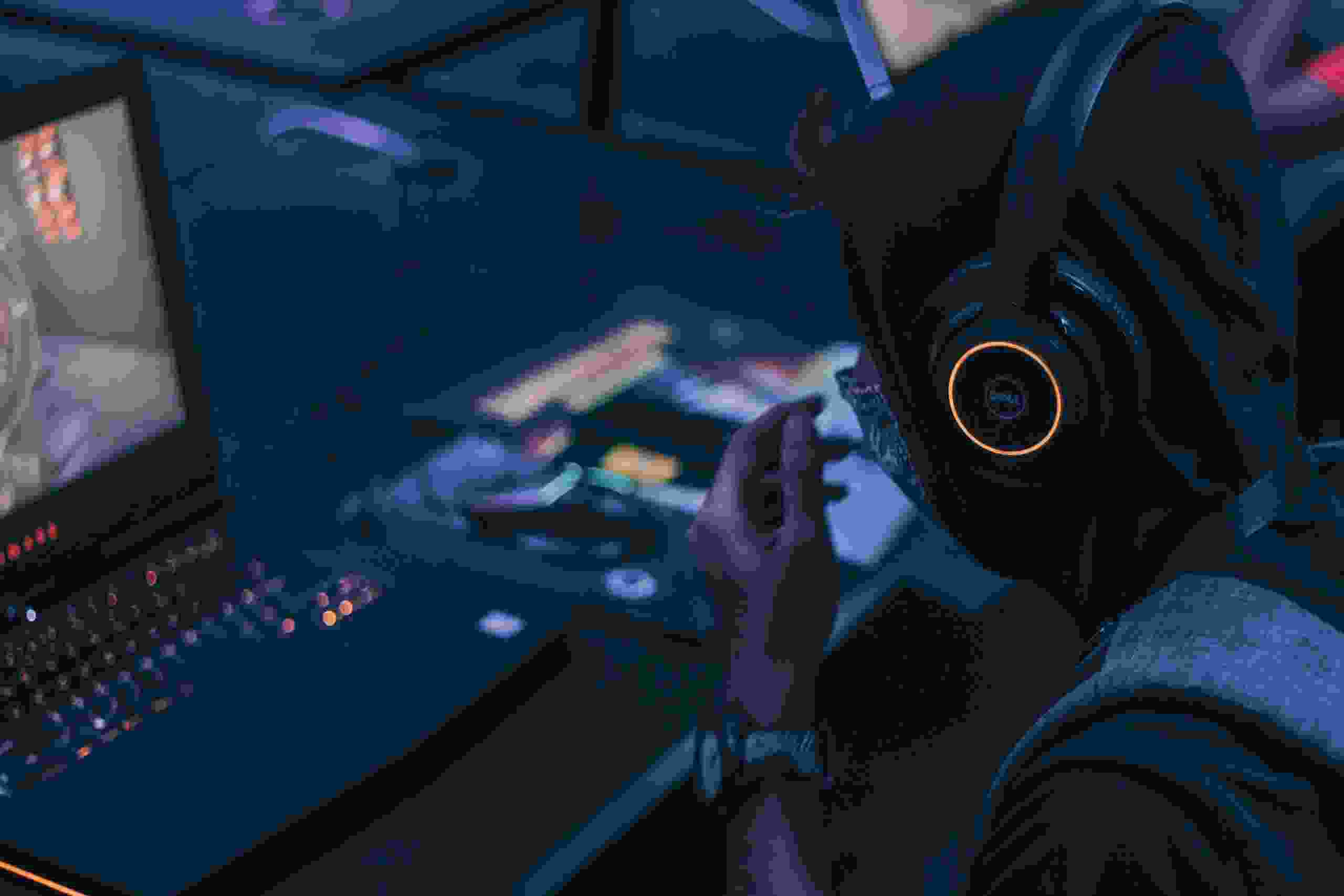 Hardcore Gamer? Need gaming laptops with the best cooling system, there are so many gaming laptops with best cooling system but you are still confused about which is the best gaming laptop for you in the market, Don't worry this article is going to help you out to find the best gaming laptop for you.
And, I know that most of you are probably in a hurry to get your hands on gaming laptop to play upcoming games like Star Wars Jedi: Survivor, Resident Evil 4 Remake, or Cyberpunk 20277.
So, to help you with a quick answer.
That's why, I've added these buttons to this piece of content that can directly take you to the laptop that fulfills your need!
But, if you're holding your drink and want to read the whole content to explore better options then just keep on reading!
What You Should Know About Your Laptop's Cooling System:
In the past few years, laptops have become a popular device for many people. They are portable, lightweight, and can be taken anywhere with ease.
But just because your laptop is lightweight, doesn't mean it's not going to heat up. There are a number of components inside a laptop that create heat, including the processor and graphics card.
As these components generate heat, the laptop needs to dissipate it in order to keep your computer running smoothly.
The cooling system of a laptop is designed to do just that without any external cooling pads. Here is what you should know about your laptop's cooling system.
You May Also Like: Immerse yourself in the wasteland: Best laptop for Wasteland
How does a laptop's cooling system work?
Your laptop's cooling system is designed to keep the device cool. There are a number of different components inside the laptop that produce heat.
The fan is one of these components, and it's responsible for blowing air across the heat-generating components to help them dissipate their heat. This in turn allows your laptop's cooling system to function properly and keep your computer running smoothly.
The importance of a laptop's cooling system:
A laptop's cooling system comes in many different shapes and technologies, including fans, vents, heatsinks design, and software also plays a vital role in a gaming laptop's cooling system.
The most common type of cooling system is the fan type, which uses one or more fans to push air over the internal components of your laptop.
You May Also Like: Explore laptops suitable for film students: Best laptops for film students
A fan-type cooling system (that most laptops have) might not provide you with adequate relief if it's too small or doesn't have enough power.
In this case, a heatsink with special design can be used–these come in many different forms, especially in gaming laptops, but all serve the same purpose: they're used for passive heat transfer by using conduction or convection through direct contact with the internal components of your laptop. Heatsinks can also be easily attached to laptops without having any impact on its performance.
Important Components For Perfect Cooling:
Cooling Fans:
The most essentials component for Cooling is the Cooling fan. Fans used in gaming laptops are not the same as Desktop PC but they are so small and have more fins than normal Cooling Fans found in most laptops or desktop computers.
Having Cooling Fans is not important but the cooling module (Where Cooling Fan is located) is also vital to have an aerodynamic structure for good airflow to reduce overheating.
Heat Sink And Thermal Pipes:
Cooling fans are attached with Thermal pipes via thermal paste. These Thermal pipes are made up of Copper and transfer a cooling effect to Motherboard, Processor, and GPU. Heat Sink Is a part of the Cooling module which use to exhaust heat from laptops.
You May Also Like: Support your nursing studies: Best laptops for nursing students
Chassis:
Now there is two type chassis, one is plastic and the other is Aluminum. Most companies prefer Aluminum Chassis for gaming laptops nowadays.
Plastic chassis are also good but they are not much effective as Aluminum ones that's why You may notice Fins in most air-cooled engines are made up of Aluminum because Aluminum is very effective to decrease heating effects.
What are some tips for keeping your laptop cool?
To keep your laptop cool, you should avoid placing it on your lap. If you do need to use it on your lap, make sure the laptop is resting on a surface with a gentle incline so that air can flow underneath.
You should also try not to place anything directly over the laptop, as this will create a barrier for the air flow.
Another tip for keeping your laptop cool is to plug in any peripherals that might be creating heat when used, such as speakers or an external mouse.
What are the best gaming laptops with best cooling system recommended in 2023?
In 2023, MSI Raider GE67Hx is one of the best gaming laptop with the best cooling system because of its Cooler Boost 5 technology which outperforms every laptop in cooling efficiency.
ASUS ROG Strix Scar 15 – Laptops With Best Cooling
Alienware m15 R7 – Gaming Laptops With Good Cooling
Acer Predator Triton 500 – Gaming Laptop With Best Cooling System
Razer Blade 15 – Best Cooling Gaming Laptop
MSI P65 Creator – Gaming Laptops That Don't Overheat
Lenovo Ideapad L340 – Best Thermal Gaming Laptop
Hp Omen – Gaming Laptop with Best Thermals
MSI GL62 – Runner Up
Acer Nitro 5 – Runner Up
You will find benchmarks of processor and GPU in this list to understand the specs of a gaming laptop, have a nice hunting…
Comparison Table On Gaming Laptops With Best Cooling System
In this article, you will find the 10 gaming laptops with the best cooling, although every laptop in this list is with an advanced cooling system you need to choose according to your laptop's needed specifications.
So, the laptop we place in the first position is all-rounder, with 8 GB GDDR6X VRAM, 15.6 Inch display, and many other things, the best part is the cooling system of this laptop. If we just look at its design, the frame of an MSI Raider GE67Hx is aluminum-based chassis which makes this system an extremely thin and narrow bezel design as a gaming laptop.
This laptop is in the first position. why? Because of its performance, Actually, It can play any game at a high level of performance with 12th Generation Intel Core i7-12800HX, this processor can go up to 4.8GHz to give maximum output. Maximum output for what? For NVIDIA's GeForce RTX 3070 Ti which has VRAM of 8 GB GDDR6X with Cooler Boost 5, that can run any game at high fps.
Moreover, the outcome of this laptop needs to be lag-free, so to overcome all this 16GB DDR5 RAM is introduced in this laptop and to store data in this laptop 1TB PCIe NVMe SSD is capable to do that and if you want more storage capacity, not a problem, it is easy to upgrade.
A gaming laptop with a keyboard is good but a gaming laptop with a responsive keyboard is super good, Yeah in this laptop you will get a 4 zone backlit keyboard with a very slim and lightweight design. MSI Raider GE67Hx reduces z-height, adds metal to its design structure which makes a 4 zone keyboard completely revamped.
Raider GE67Hx is the thinnest "gaming" laptop in the market with an RGB backlit keyboard and you can change each and every key color to your liking or choose from sequences while maintaining the keys tactile response.
This laptop offers you 15.6 inch OLED QHD with 240Hz Refresh Rate and a resolution is 2560 x 1440, MSI is giving a really nice value to its consumers, You know having this futuristic display consumes more battery but still this laptop managed to give you 4-5 Hour of running in a single charge and to transform this laptop into a Gaming PC so just plugged in with its charger and connect a gaming mouse and feel its power!
Raider GE67Hx comes with Cooler Boost Tech that maximizes the fan speed at max and reduces the thermal issue which makes this a gaming laptop with best cooling system, Sure boosting the fan Speed will make air noise. Moreover, the air vents are located innerside of the laptop so no more dust and clogged issue.
You May Also Like: Find a Dell laptop with a numeric keypad: Dell laptop with numeric keypad
MSI Raider has so many utility ports that includes Thunderbolt 4 too that can fulfill any requirements you may have. You might wonder why I am so overreacted for this laptop. Well, believe me, this a best laptop at a very reasonable price.
Now we have ASUS ROG Strix Scar 15 (2022), This laptop from Asus is best due to its built-in combination of hardware configurations. This is the choice of gamers due to its performance.
The beast processor in this laptop is built in from 12th Generation Intel Core i9 12900H. The clock speed of this core i9 at a maximum is 5.1GHz. This processing power is enough to handle any high-end game or upcoming titles. You can do everything on this Behemoth Machine. To complete the powerful combination NVIDIA GeForce RTX 3070 Ti With 8 GB GDDR6X VRAM is introduced to give you best experience while gaming.
The real deal in this laptop is 16GB RAM, and that is from the DDR5 family. This memory capacity is much enough for giving you a lag-free experience, and it is also designed to give you fast performance with low power consumption.
Why this laptop is in the second position? Because of high prices, But high prices for what? Because of the perfect storage system, 1TB NVMe SSD. The NVMe SSD is recommended to use for heavy gaming due to its fast performance.
Strix Scar 15 has 15.6 inches Full HD display with 1920 x 1080 resolution, this narrow bezel display provides you 78% more display according to body ratio. The technology used in this display is IPS for giving you wide-angle views. 300Hz is the refresh rate of this display that is best for any high-end game.
ASUS ROG Strix Scar 15's hardware is protected under the durable chassis which is made up of aluminum and you don't have to take care of this laptop and its data because there is a keystone that will secure all of your important data. Scar 15 comes with a very intelligent Anti Dust (self-cleaning thermal module) system with ROG Intelligent Cooling that comes with fans that has 84 blades that can boost to eliminate overheating issues.
You May Also Like: Fuel your digital marketing success: Best laptops for digital marketing!
The ASUS ROG Strix Scar 15 is fully loaded with RGB functions you will find RGB light strips in the outer rim of the chassis, you will find RGB in the keyboard and you can customize it according to your need.
On the battery side, Strix Scar 15 is reasonable and it can lead your usage up to 4 hours for sure this is a high-spec laptop.
Everybody knows about Alienware m15 R7 but not everyone knows that this is also a gaming laptop with best cooling system, Dell manifests that Alienware m15 R7 is a worthy and one-time investment, and let me tell you how.
When researching on the Alienware m15 R7, I found that the changes in this Alienware m15 R7 are even more dramatic than its previous model. It welcomed the consumer with the latest AMD Ryzen 9 6900HX Processor, this beast CPU is a best for gaming purposes because it is built for this.
And to play a heavily loaded game on this machine Alienware introduces a dedicated GPU, known as RTX 3070 Ti just like the above laptops but when it combines with Ryzen 9 then the performance is unmatchable during any game.
Having a bulky graphic card on the laptop is nice but having a 32GB RAM is out of words. This amount of memory can just take your gaming experience to the sky level. The only reason I put this laptop on 3rd position is because of it's hefty price!
Alienware m15 R7 is equipped with a perfect gaming display, with 15.6-inch in size with Full HD IPS micro-edge display with anti-glare ability. Let me also add that one of my friend use this gaming laptop and he loves it!
The cooling system in m15 R7 is based on advanced 4 cooling fan motors for more noiseless and finer control of the blades. Its Cyro Tech Cooling System appears with copper flat heat pipes. Both the CPU and GPU shares one complete piping moreover they also get their own dedicated half-pipes to eliminate any overheat issues.
You May Also Like: Excel in Hadoop with the right laptop: Best laptops for Hadoop
If we look on a battery timing, on normal multi tasking this laptop can give you 5 to 6 hours and on high end gaming this laptop can lead you to 3 to 4 hours.
Acer Predators is one of the best laptop series by Acer. Today Let me tell you about Acer Predator Triton 500, this laptop comes with the latest 4th generation All metal blades cooling fans which are 3 in number and to cool down the whole laptop there are 5 cooper heat tubes that surrounded the whole motherboard of this laptop that's mean there is no Overheat issue at all.
Talking about the performance so this laptop is fully loaded with the best combination of processor and GPU, 9th Generation Intel Core i7 9750H which works on 6 core processors and can boost up to 4.5GHz, to complete this combo NVIDIA'S GeForce RTX 2060 is loaded with 6GB DDR6 VRAM to provide you overall best gaming performance without any overheating issue.
On the memory side, this laptop comes with 16GB of RAM from the DDR4 family with one open slot for easy upgrade and 512GB PCIe NVMe SSD to minimize the shortage of storage capacity.
Acer Predator Triton 500 has a 15.6-inch FHD screen with an IPS display. To give you every sharp detail on the high-end game the refresh rate of this laptop is 144Hz with 72% of NTSC.
You May Also Like: Equip yourself for financial advising: Best laptops for financial advisors
Acer Predator Triton 500 can work up to 8 hours with its single charge. Connectivity ports is another important feature that this laptop offers. It has one Thunderbolt 3 port, and 3 ports of 3.1 USB ports. Moreover has 1 HDMI 2.0 port for LED connections.
The advanced control system of Razer Blade 15 make this laptop to maintain its position in this list of gaming laptop with best cooling system, processing speed of this Blade 15 is pretty enough to tackle with any highly integrated game.
The processor used is from 9th Generation Intel Core i7 9750H having six cores for processing data at high speed and it can boost up to 4.5GHz. The reason to put this latest processor is the technology and better performance than the previous blade 14. And NVIDIA GeForce RTX 2060 graphics with 6GB GDDR6 VRAM with multiple modes of 144Hz giving refreshing, smooth, and color accuracy on this gaming laptop.
The memory and storage of this Razer Blade 15 could easily be extended and upgradeable up to 64GB and the storage up to 2TB. But initially, there is 16GB DDR 4 RAM and 512GB NVMe SSD storage integrated for faster loading time.
For the smooth, faster, and sensitive movement of your fingers, there is precise and large backlit keyboard equipped to this laptop, also there is Razer chroma that's mean 16.8 million colors per-key RGB lightning added to the gaming laptop.
You May Also Like: Support your biology studies with these laptops: Best laptops for biology majors
Razer Blade 15 is equipped with 15.6 inches edge to edge display, which covers all your laptop's 95% to 97% screen capacity. And this screen is packed under hard aluminum chassis with selfed cooled design.
The battery span of this laptop is about 8 hours and while running heavy software or high-end games it can lead you up to 6 hours.
MSI manufacturer focuses on making available a pro book for professional use, But the best collection of software and hardware makes this MSI P65 Creator a gaming laptop too just like Raider Series.
In this laptop, MSI put down the 15.6 inches full HD wide-angle screen with Nano edges. The Full HD resolution of this display is 1920 x 1080 pixels. You can tilt the screen up to 178 degrees. And to cooled down the laptop the advanced airflow vents are designed to do their jobs.
When it came to the CPU, MSI uses the 9th Generation Intel i7-9750H processor. This processor based on a 6-core system. It not only increases the processing power of a P65 but also can lead your system in low power consumption. The TDP is decreased by 36 watts with the use of this processor.
As i say collection of Hardware makes this laptop a gaming laptop, so GPU in this laptop is NVIDIA GeForce RTX 2060 with 6GB DDR6 VRAM that is able to play any game in this thin laptop, moreover this graphic in this laptop is design to eliminate any overheat issue.
The memory and storage capacity is endless, so you can keep a bulky data on your laptop and even install heavy software and high-end games, which is handling by your system with no lag. To process your data, there is a 32GB DDR4 RAM with 1TB Teton Glacier SSD for storage and better performance.
You May Also Like: Excel in psychology studies: Best laptops for psychology students
MSI P65 Creator bringing you the attractive and smooth backlit keyboard, and a fingerprint reader for security reasons, and a battery life up to 5 hours.
This gaming laptop by Lenovo has all incredible features at an affordable price. Now you can have a gaming laptop with best cooling system within your range.
The 4.5GHz of 9th Generation Intel Core i7-9750H processor is enough to help the user to open games and data faster. Fast processing speed to any laptop is beneficial for playing games. Lenovo uses NVIDIA GeForce GTX 1650 which has VRAM of 6GB, GTX can give you an easily good experience of high-end gaming.
The 512GB PCIe SSD equipped in Lenovo Ideapad L340 that could meet your every storage need. And 16GB DDR4 RAM is included at a very affordable price.
Ideapad is equipped with a 17.3-inch display to give every single detail of gaming, moreover, this display is Full HD with a resolution of 1920 x 1080.
The keyboard in Lenovo Ideapad L340 is backlit with white LEDs and the touchpad is also really nice it's got a sensitive surface. It is really great and responsive and it feels nice on the fingers.
You May Also Like: Adapt to the world of online teaching: Best laptops for online teaching
Having a 17 inch display consumes more battery than other displays but this laptop is managed to give you 7 hours of running on gaming at no overheat issue.
Now we have another laptop from Hp and this is known as Hp Omen, it is quite different from Omen X in case of design and structure but it is also quite powerful plus it is very affordable then other laptops.
This HP Omen is equipped with 9th Generation Intel Core i5-9300H, this processor is not a joke and also this laptop is so affordable, So it is a win win. This processor is quite useful and can handle all type of heavy games so you can't expect any flaw from it.
As I said this laptop is much cheaper than other laptops but it also has Dedicated GPU, So this Hp Omen equipped with NVIDIA GeForce GTX 1650, this GPU comes with 4GB DDR5 VRAM which can allow you to set your game at high setting.
Hp Omen comes with 12GB DDR4, this memory is the best evidence of its reliability. The gaming laptop itself is so responsible for any gamed because of this memory. I must say that this is a very good deal to havevalue to money product and I can say this is also the best gaming laptop with best cooling system.
Now you won't imagine that this gaming laptop is also equipped with a hybrid storage system in so cheap price, hybrid storage is an expensive thing. Hp Omen has 128GB PCIe SSD with 1TB HDD, now you can say that you don't or never have to upgrade this storage to load your behemoth games.
15.6 inch FHD screen is very vivid that can easily make anyone to fall in love with this because I will say it again that this gaming laptop is so cheaper and affordable but it is giving you value. The screen lid is balanced on its dual hinges, the whole body is made up of Aluminum to increase thermal efficiency with Red and black combination which is the real reason that this gaming laptop is quite famous. It is so durable but yeah it is bulky too. So, it will be hard to carry around easily.
Now it is loaded with every single port which you can use for daily tasks. It has three USB 3.1 Type A ports and USB 3.1 Type C port, full-sized HDMI, Combo audio jack, display port, and LAN port.
This so affordable laptop it has a unique design for perfect cooling, unique color combination, it can handle any heavy game without any issue. This laptop is one of my favorite laptops.
When We talk about gaming laptops, we must think about MSI. Most people prefer gaming laptops by MSI because they are doing really good job on engineering their Laptops.
The processor used in this MSI GL62M 7REX is coming from Intel family which 7th Generation Intel Core i7-7700HQ. This processor works on the base frequency which is 2.8GHz, but for heavy games and go boost the overall system capacity, this processor boosts up to 3.9GHz.
This laptop is a gaming laptop, so the gaming department has taken care with its dedicated NVIDIA GeForce GTX 1050 Ti, this unit is so capable to run any high-end games on your laptop without having no overheating issues because it has very heavy-duty cooling system, and the VRAM of this Dedicated GPU is 4GB DDR5.
The memory in this MSI gaming laptop is from DDR4 family with the overall capacity of 8GB. This memory works very efficiently for Gaming purpose when it combines with the i7 processor to process data more faster.
The storage capacity in this gaming laptop is based on a Hybrid storage system with a capacity of 128GB PCIe SSD With 1TB HDD. This storage is much enough for anyone to load and store bulky games
MSI gaming laptop comes with 15.6 inches 144Hz level display with Full HD resolution. It can presents 94% NTSC color range with 100% sRGB color which means it is going to give you vivid color with more details. The build of the MSI is mostly made out of aluminum, this laptops engineered with most effective cooling system for heavy works.
There are a massive amount of connectivity ports used this MSI there are five USB ports in total in which one USB 2.0 Port, three are USB 3.0 ports, and one is USB 3.1 Type C port. Furthermore, there is an HDMI Port, Card Slot, an Audio Combo Jack, and a LAN port.
The feature I like the most is that MSI put much effort to make the best cooling system than others, So this MSI laptop equipped with almost 8 Heat Pipes (used to cool down motherboard, GPU and processor) while others come with 3 or 4 max, So can expect no overheating Problem.
Acer is well known brand and known for its gaming laptops. Acer is a very hard competitor to beat because they are consistently making best gaming laptops also with perfect cooling system.
9th Generation Intel Core i5-9300H is a very powerful processor for this kinds of gaming laptop and yeah this is sure that this gaming laptop will pay all off your investment because this laptop will improve your user experience while playing heavy duty games or even software.

NVIDIA GeForce GTX 1650 is a medium range GPU that can run all of your HD games, it can give you more color-accurate picture quality because it has 4GB DDR5 VRAM.
8GB DDR4 RAM is very suitable for most high end games but you have to tweak some settings to get smooth and lagfree gaming experience without any bottleneck
256GB NVMe SSD is not going to give you enough storage capacity but still you can store your games and NMVe will also help to increase the power performance of this gaming laptop by increasing much booting speed.
The design of the gaming laptop, So it much same like HP Omen, it is heavy but yeah it has very good cooling structure because whole body is made up of Aluminum. Talking about the Display, so Acer Nitro comes with 15.6 inch FHD Screen that gives the more vivid and vibrant color for any game to increase color quality, the screen resolution of this gaming laptop is 1920 x 1080 pixels with IPS.
If we looked at its connectivity ports so Nitro is loaded every useful port, on the left side of the chassis, there is one USB 3.1 Type C port, two USB 3.1 Type A port, LAN Port and full sized HDMI port. On the right side, combo audio jack and 2.0 Type A port are located.
It is a very good gaming laptop by Acer, It is so durable and the best part it is engineered with much effective cooling system and lasts up to 8 hours which is also beating point for most brands. So yeah it is also the best.
Have a Gaming Laptop That Overheats?
If you have a gaming laptop that overheats when doing some heavy tasking and high-end gaming, so try to use some cooling pads to minimize temperature and also increase the height for easy airflow, there are some best picks from Laptopified.
Other Laptops that We didn't Add To the List
If none of the included laptops got your interest, then we've compiled a list of all Gaming laptops that we chose to during our research!
Conclusion
Conclusion is simple, every laptop in this list is best cooling system so you just have to choose the best laptop according to your need and your pocket.
Thank you
Laptopified