Why Are Macbooks So Expensive? (10 Secret Reasons)
When you think of a laptop, what comes to mind?
Maybe it's the sleek and stylish design. Maybe it's the ability to play games on the go. Maybe it's the incredible portability that allows you to take your computer anywhere with you.
Whatever you think of when you hear the word "laptop," chances are good that you're thinking about a Macbook. The MacBook is one of the most popular laptops in the world, with over 10 million units sold every year since its introduction in 2006.
But why do they cost so much? Why are MacBooks so expensive? And how can we get cheaper ones?
This blog will answer those questions and more!
You May Also Like: Use the camera on your Lenovo laptop (Windows 7): How to use the camera on a Lenovo laptop (Windows 7)
What are the Macbooks?
The MacBooks are Apple's own product, which can be used to do multitask. They are very popular amongst students and professionals who need a laptop that can do all the things you need it to, without any drawbacks.
Read More: Best Laptop For Civil Engineering Students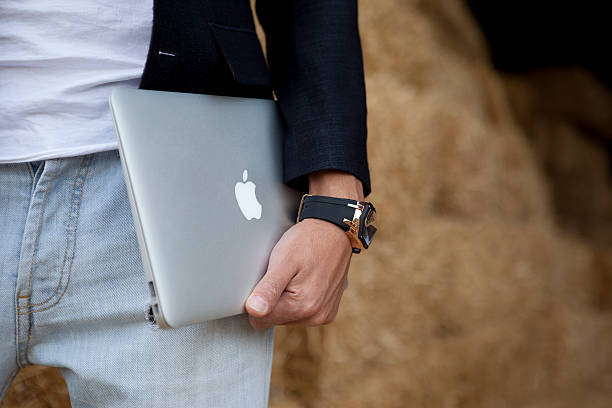 They come in various sizes, with different graphics options and memory capacities, so there is always one for you to choose from.
These laptops are also known for having long battery life, which means that you will not have to worry about charging your laptop too often. In fact, some models can last up to 15 hours on one charge!
10 Reasons on Why Macbooks Are So Expensive
If you're looking to buy a new laptop, there are plenty of options out there. However, if you're in the market for a Macbook and want to know exactly why they cost so much money, then here we compiled ten reasons why these products are so expensive and how they can help you decide if they are worth the investment.
Read More: Best Laptops For Casual Use
Easy to use
The most obvious reason for the high price of Macbooks is that they're easy to use. They're intuitive, and their software and hardware are easy to learn and use.
If you've ever used a computer before, then it's likely that whatever operating system your device runs on (Windows or OS X) will be familiar enough for you to navigate around with ease.
As an example: if you have an iPhone 6s Plus running iOS 10, then all of its features are going to be similar enough in functionality so that learning how everything works should not be too difficult or time-consuming at all!
Even though Apple makes some very expensive products, such as their flagship MacBook Pro line, there are still plenty of ways we can save money when buying one ourselves!
Hardware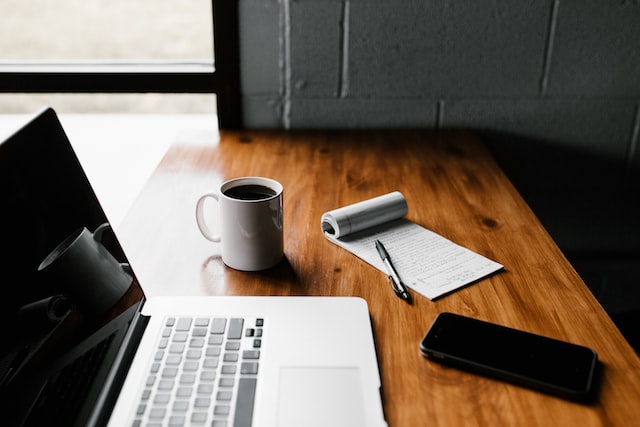 Macbooks are built with the best hardware. They're made from the finest materials and components, which gives them a more solid feel than most other laptops.
Macbooks also have a lot of RAM (memory) and storage space. The faster your computer is, the happier you'll be, so having lots of RAM can help speed things up by allowing your CPU to run quicker and smoother without getting bogged down by its workloads; likewise, having more storage on hand means that there's less time wasted loading programs or files into memory before they can be used again at lightning-fast speeds!
Last for a long time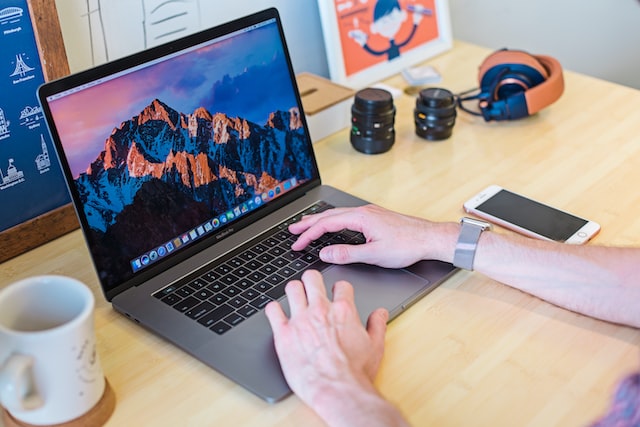 Macbook's are built with quality materials and have durable parts. They're designed to last for a long time, so you can expect your laptop to work well and feel like new for many years.
Macbooks have been around for over 20 years now, which means that they've been tested by millions of people who use them every day. This means that if there's a problem with one of them (like an accident), chances are that someone has already figured out how to fix it!
Best customer service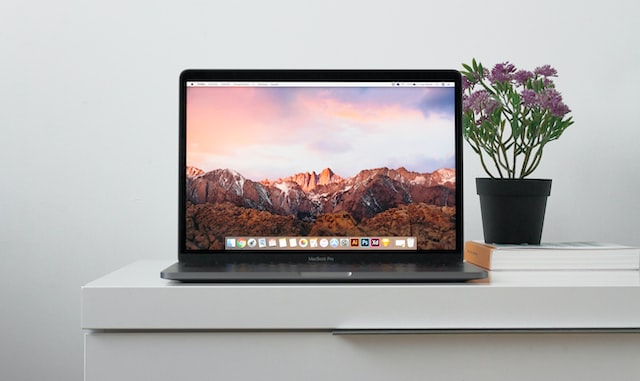 Apple has a 24/7 customer service line to help you with anything you need. If you're unsatisfied with your purchase, they'll gladly give it back to you and even pay for shipping if necessary.
Apple also offers online chat support, which works well if there's nothing else that needs doing right now but still wants an answer from their trusted experts.
Apple is known for its customer service because they have well-trained people at their stores who will do anything to solve your problem and that is the reason that you would never see anyone complaining about Apple's customer service.
High build quality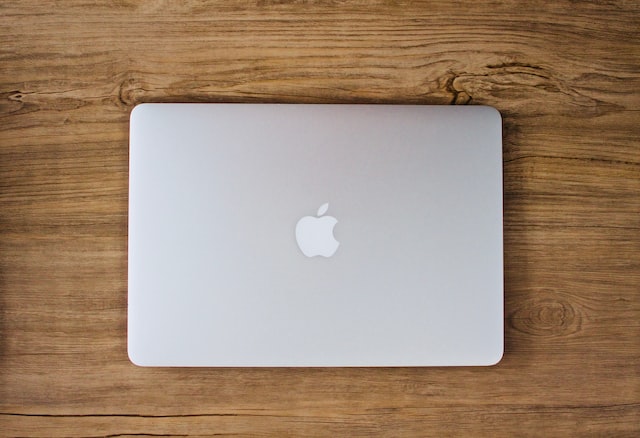 You might be surprised to learn that Apple products are not made of cheap materials.
They're actually built to last, and can be recycled later on if you want them to. That's because they're made from high-quality materials like aluminum, reinforced plastic, and glass, all things which will keep your MacBook in good shape for years and years!
High in demand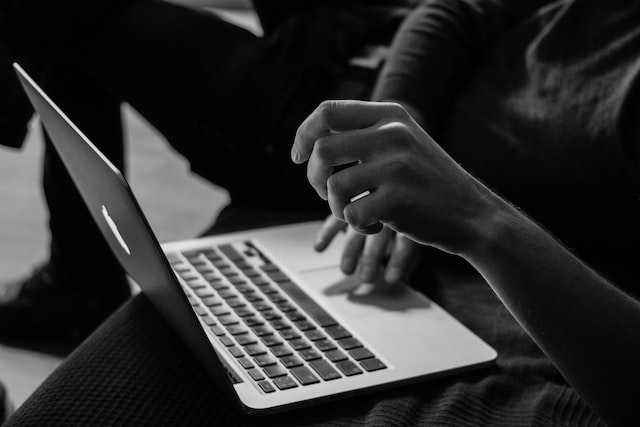 Another reason on why Macbooks are so expensive is that they're in high demand.
The Macbook is a status symbol, an investment (and by extension, an investment in your own personal success), and it's also a luxury item.
Read More: Best Laptops for Adobe Premiere Pro
Not only are they a status symbol, but they're also highly sought after by people who want to own the latest and greatest technology.
The Macbook is one of the most popular laptops on the market right now, and there's no sign of that changing anytime soon.
Get fewer viruses
Macs are less likely to get viruses and malware. This is because Apple makes sure that its devices have more built-in security features than any other computer on the market.
A Macbook will be more secure because you don't have to worry about Macbooks being infected with a malware like you would if you were using a Windows laptop or desktop computer.
Good battery life
Battery life is one of the most important things to consider when buying a laptop, and you should always look for a product that has good battery life.
Many people want their laptops to last as long as possible, so it's important that you make sure your laptop has great battery life before making your purchase.
Macbooks have good battery life because their batteries are built into the computer rather than being sold separately like many other laptops.
This means that the manufacturer can keep costs down by using smaller batteries than those in other computers, which will result in longer run times between charges, and thus better overall performance while typing away at your favorite word processor or surfing the web (or both!).
Security
If you're looking for a computer that's more secure than your Windows PC, then the Mac is the way to go.
Apple doesn't allow third-party software to run on its operating system and it has a strong security team that works hard to keep malware from getting into OS X.
Macs also have fewer viruses than Windows PCs because they don't have built-in web browsers or e-mail clients like Chrome or Outlook.
This makes them easier to protect against cyber threats, which is why many people prefer a Mac over a Windows machine when it comes time to buy one.
Branding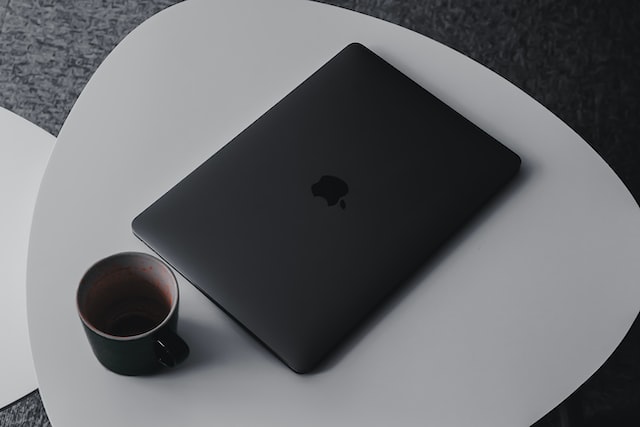 Macbooks are expensive because they are a brand. Apple has a reputation for quality and design, which means that the highest quality parts go into their products.
This can be seen in everything from their computers to their phones, but it is especially apparent in laptops like the MacBook Pro or MacBook Air.
The way you use your computer affects its costs as well: if you're using it often at home or work (or both), then you'll need something more powerful than an entry-level model will provide; if not much else besides basic tasks like browsing or word processing are required from yours every day then there's no need for anything special either!
You May Also Like: HP Stream vs HP Chromebook: Which one is right for you?
Are Macbooks worth the price?
Yes, Macbooks are worth the price.
There are many reasons for this, but I'll try to list them all.
First, the MacBook is a great device because it has a lot of ports and it's very easy to access your files from anywhere. You can connect your laptop to an external monitor or an Airport Extreme base station, which allows you to see all of your documents at once in one place. You can also connect it to an external hard drive and use it as a backup device.
Read More: Best Laptops for GoPro Video Editing
Second, the MacBook has a very high-performance processor that lets you do anything that you want with ease. If you need to edit videos or play games on your computer, this is the best way to go.
Third, the MacBook has amazing battery life, you can go up to 12 hours without needing to recharge! This is especially important if you're working outside most of the day or if you travel often for work or school.
You May Also Like: Resolve Hulu issues on your laptop: Immediate fix for Hulu not working on your laptop in 2023
What are the top Macbooks in 2023?
The top Macbooks in 2023 are:
The MacBook Air M2 is a great laptop. It has a bright and colorful 13.6-inch display, strong M2 performance, and impressively long battery life. The only thing it's missing is an SD card slot, but that's easy enough to add later on!
It has 8GB to 24GB of RAM and can support up to 128GB of storage. This is more than enough for most people. The storage can be upgraded from 256GB to 2TB if you need more space.
The battery life on this model is incredible: up to 10 hours when using it wirelessly (which means you can use it without charging). If you plan on using your laptop in the car or on an airplane, make sure that option is selected when ordering!
It's also surprisingly thin and light: just under 2 pounds. The aluminum body is durable and will last for years without any damage at all!
You May Also Like: Extend your laptop's battery life: Why does my laptop battery die so fast?
Sale
Apple 2020 MacBook Air Laptop M1 Chip, 13" Retina Display, 8GB RAM, 256GB...
All-Day Battery Life – Go longer than ever with up to 18 hours of battery life.
Powerful Performance – Take on everything from professional-quality editing to action-packed gaming with ease. The Apple M1 chip...
Superfast Memory – 8GB of unified memory makes your entire system speedy and responsive. That way it can support tasks like...
Stunning Display – With a 13.3 inch Retina display, images come alive with new levels of realism. Text is sharp and clear, and...
Why Mac – Easy to learn. Easy to set up. Astoundingly powerful. Intuitive. Packed with apps to use right out of the box. Mac is...
MacBook Air with M1 is a great laptop for anyone looking for a high-quality machine with long battery life and incredible performance.
It is lightweight and easy to carry around, but it still has enough power to do anything you need it to do. The 13.3-inch display is bright and clear, so you can get everything done without having to squint or strain your eyes.
The Apple M1 processor makes this MacBook Air fast enough to play any game without any lag or stutter; it's also easy on the battery life so that it lasts for hours at a time without needing to be plugged in.
If you want something small and light that does everything you need it to do, then this would be the perfect laptop for you!
You May Also Like: Understand the factors contributing to gaming laptop prices: Why are gaming laptops so expensive?
Sale
Apple 2022 MacBook Pro Laptop with M2 chip: 13-inch Retina Display, 8GB...
SUPERCHARGED BY M2 — The 13-inch MacBook Pro laptop is a portable powerhouse. Get more done faster with a next-generation 8-core...
UP TO 20 HOURS OF BATTERY LIFE — Go all day and into the night, thanks to the power-efficient performance of the Apple M2 chip.
SUSTAINED PERFORMANCE — Thanks to its active cooling system, the 13-inch MacBook Pro can sustain pro levels of performance, so...
BRILLIANT DISPLAY — The 13.3-inch Retina display features 500 nits of brightness and P3 wide colour for vibrant images and...
HD CAMERA AND STUDIO-QUALITY MICS — Look sharp and sound great with a FaceTime HD camera and three-mic array.
If you're looking for a laptop that's both powerful and portable, the MacBook Pro 13-inch (M2, 2022) is worth considering. The 13.3-inch display makes it easy to work with multiple apps at once and the sharp images on the screen are vibrant enough so you can see what you're typing or editing clearly.
The 8GB of RAM can handle larger amounts of data than some laptops, and the 256GB SSD provides fast loading times for programs like Photoshop or your favorite games. However, if you're looking for a laptop with more storage space, you may want to go with a different model.
The battery life is excellent, it lasts eight hours on a full charge and can be recharged in just one hour, but if you need longer run time on a single charge, take note that this model will take up less power than other laptops because it uses less power when running basic tasks like word processing or watching videos online.
You May Also Like: Discover gaming potential with Dell Inspiron: Is Dell Inspiron good for gaming?
Frequently Asked Questions
Is MacBook worth its money?
Yes, it's worth the money.
The MacBook is a great product that has been around for a few years now, and it is still one of the best computers on the market. Apple has made some improvements to the MacBook over time, but all of the features that you'd expect from a computer this expensive are still there.
This computer comes with a high-quality screen and backlit keyboard, as well as a fast processor and solid memory. You also get access to Apple's software, which makes it easy to get started using your new computer right away. And since this laptop was designed by Apple, you know that you're getting an excellent product that will last for years to come.
Why are Apple MacBooks so expensive?
Apple MacBooks are expensive because they're the best. They have the most features, are built to last, and are designed to be the most user-friendly laptops on the market.
With Apple laptops, you don't need to worry about whether or not your laptop will break down in two years. That's because Apple has a reputation for making quality products that stand up to daily use over long periods of time. You can expect your Apple laptop to last for at least five years with regular care and cleaning.
Why is MacBook more expensive than Windows?
The main reason that MacBook is more expensive than Windows is because of its customization options. When you buy a computer, you need to decide if you want to have it set up with all the latest software, or if you want to build your own custom system. If you choose to customize your computer, then the cost will be higher because there are so many components involved in building a machine like this.
How long do Macs usually last?
The answer to this question depends on the quality of care you give your Mac.
If you treat your Mac well, it can last for a very long time. You should take good care of it (such as making sure it is always plugged in and not left with a lot of dust or other debris), keep it from overheating (if possible) and use the proper cleaning products for its type of computer.
You should also make sure that you have regular maintenance on your laptop by running up-to-date virus software and checking for any other potential problems that could cause issues with the operating system.
Do Macbooks break easily?
No, the Macbook doesn't break easily.
It's important to remember that the MacBook Pro is a very expensive laptop, so it's not surprising that you haven't heard of anyone experiencing any problems with their MacBook. The fact is, the MacBook Pro is one of the best laptops on the market, and it stands up to all of the competition.
Are MacBooks overpriced?
No, MacBooks are not overpriced.
Many people think that because Apple's products are so expensive, they must be overpriced. But the truth is: Apple makes high-quality products that are designed to last, and they're priced accordingly. You won't find a cheaper laptop than the MacBook, but you can find plenty of other things that cost less and don't last as long.
What are the main features available in Macbook?
The main features of Macbook are the touchscreen, the touchpad, and the high-resolution display. The touchscreen is a big feature that allows users to input text and images with ease. The touchpad is a feature that allows users to control their computer with just a tap or two. The high-resolution display allows users to see more details on their screen.
Does Macbook offer ease in daily life?
Yes, Macbook does offer ease in daily life. I have a Macbook Air, and it is very easy to use. It is lightweight, so I can take it anywhere with me. Also, the keyboard is very comfortable to type on.
Conclusion
Well, I hope this guide has helped you understand why Macbooks are so expensive. It's true that they are the best laptops out there, but it's also true that they are so expensive because they're not made with cheap materials.
The reason Macbooks are so expensive is that they're built to last, and they're built to last because their materials cost more than other laptops. That's not to say you won't find yourself in a tight spot if you have to replace your laptop in a few years, but if you do, I think it'll be worth it once you realize how much faster your computer will run and how much more secure it will be.