How to Use Two Headphones on PC
How do you use two headphones on PC? Using a headphone is quite common nowadays.
You definitely use headphones for that purpose whenever you want to listen to music, audiobooks, or watch a movie.
Headphones do not just help to keep your matters private from others. Still, also you can keep your business deals or conversations safe and confidential so that they won't leak and will be a risk to your company.
Headphones are the best options when you need clear-cut audio quality.
Sometimes, you connect your headphone to your computer whenever you need to use however there comes a time when you feel the requirement to make another person listen to the audio because, for some reason, you aren't able to use your speakers.
Here you need to use two pairs of headphones.
In this article, you will learn how to use two headphones on a PC, and trust me, it's pretty easy, and the method is straightforward.
Just stick to this article until it gets ends!
You May Also Like: Solve PlayStation noise issues: Why is my PlayStation so loud?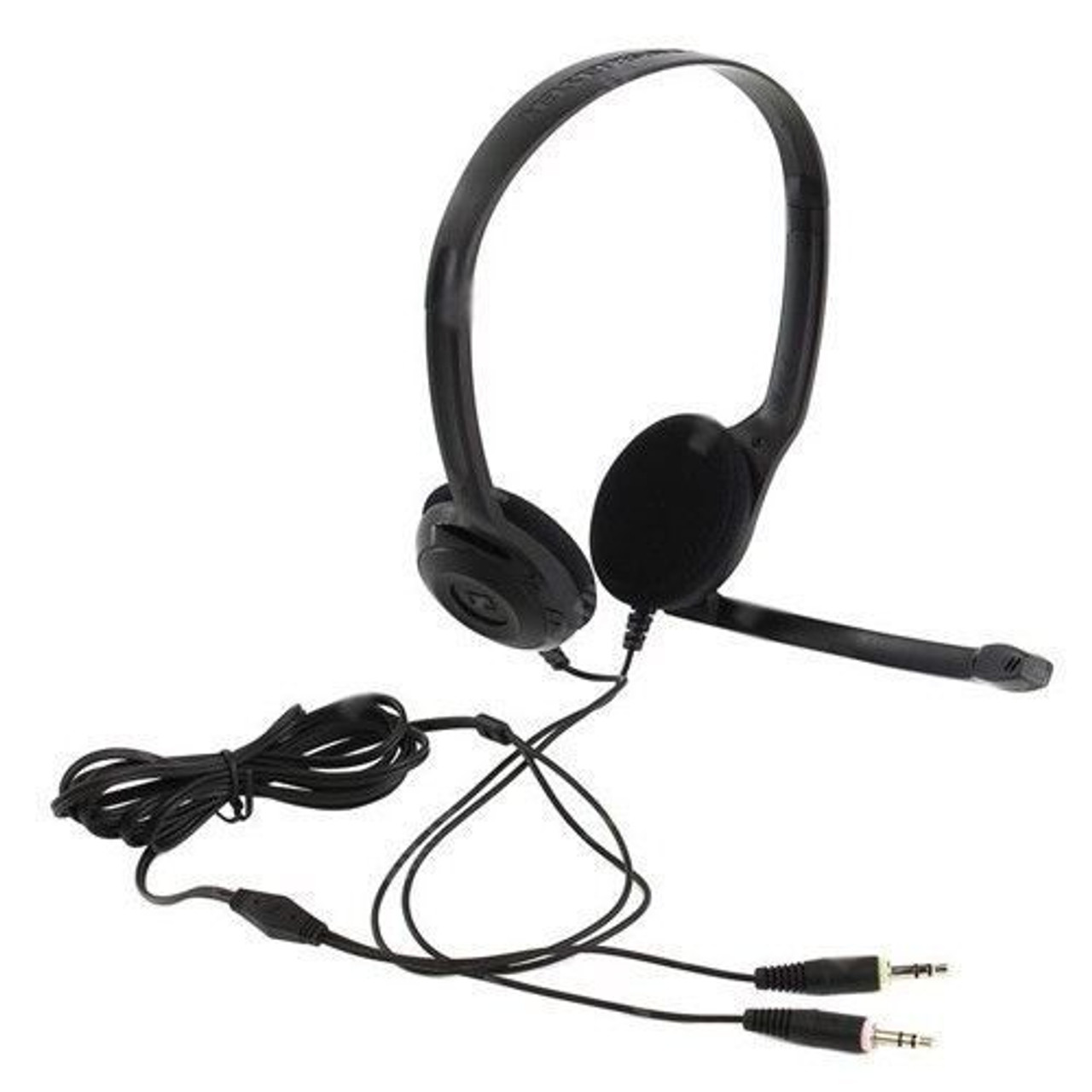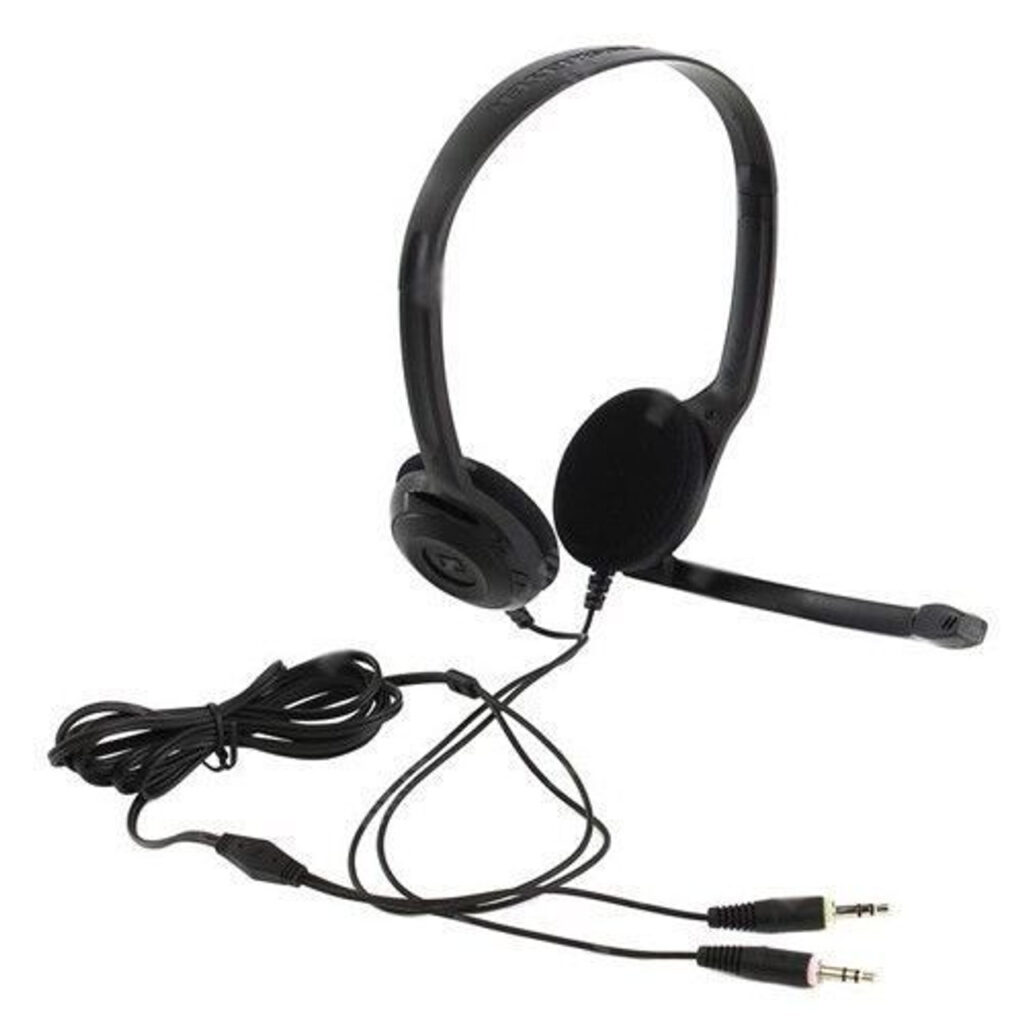 Why Are Two Headphones not the Norm for PC or Mac?
Before getting into the main topic of how to use two headphones on PC, you should first know why two headphones are not the norm for a PC or Mac.
Actually, most computers have only one mini-stereo output or an audio jack. However, some can have two or more two jacks, and that's why such computers have more powerful sound cards as compared to others.
You know what both PC and Macs have just one headphone jack.
Even as the devices such as laptops are getting thinner and lightweight, they can just allow one jack configuration.
There is no problem until you do daily routine tasks, and you don't need to change the default audio settings too.
Additionally, that's much easier to have just one audio output jack because you don't need to constantly change the default audio settings on your computer.
It is because every PC can identify the plugged-in device and assign the mandatory EQ (equalizer) settings for the best sound quality.
If I talk about today's headphones, they are compatible with modern computers, music players, and smartphones.
However, not all Macs and Pcs were designed to use two pairs of headphones.
If you want to use two headphones on PC, then make sure to follow the below instructions accordingly. 
You May Also Like: Charge your laptop in your car: How to charge a laptop in a car
How to Use Two Headphones on PC?
Some people actually want to learn how to use two headphones on PC.
Some need that; others just want to know for exploration or information.
To proceed further, you need to choose one option because there are three different options. Let's get into the details!
Adjust the Settings on Your PC
You must first navigate to audio settings and then access your Control Panel.
After that, locate the System Preferences if you are a Mac user. You know what? Some people have this concept that it's easier to set up headphones on Mac than on a PC.
As a Windows user, you must experiment with the settings to achieve your desired results.
Use a Third-Party Audio Mixer Software
The second solution or technique is to go for a third-party audio-mixer software because that allows you to manage multiple sounds.
It can also combine the sound channels like an orchestra into a single soundtrack in which a sound engineer puts the different sound sources together.
One more thing is that this audio mixer can identify more than one headphone and can allow you to choose or use one.
Use a Sound-Splitting Hardware
The third option is the easiest way among others when it comes to using two headphones on your Mac or Windows.
You can use a good splitter because it will let you plug two or maybe more than two headphones into your device by using a USB port or a mini–stereo.
This is how you can split the sounds between two devices equally.
You May Also Like: Connect a camcorder to your laptop: How to connect a camcorder to a laptop
How You Can Easily Use Multiple Wired or Bluetooth Headphones on a PC?
This method is specifically for Windows users.
You know what? On Windows, you can easily assign different audio devices to distinctive programs.
You should choose methods according to your requirements.
For instance, if some of you aren't interested in sharing your audio through headphones with another individual, then you should follow the technique below.
First, navigate to Sound Settings by right-clicking on the speaker's icon.
After that, look for an option for App volume and device preferences which you'll find just below the Other Sounds.
Once you are done, you will directly access Settings.
Here, you can adjust your audio Output preferences for different programs.
Now, you don't need to readjust them every time because Windows will automatically save all the changes.
However, you are looking for how to use two headphones on a PC. In that case, the method or procedure is totally different.
To get your desired results, make sure to follow all the instructions given below;
The first step is to plug both pairs of headphones into your PC and ensure they are correctly connected; otherwise, you won't get the expected results.
The second step or thing which you need to ensure is to right-click on the speaker's icon on the taskbar.
The third step is to look for the option "Sounds." This is how you can open it up directly; however, if you want to do it manually, just type in the search bar "mmsys.cpl".
Once you are located the Sounds, navigate to the option "Playback" again. When you open it, all the connected devices will be clearly shown. Here, you need to cross-check whether your speakers are set to default or not. In case they are not, then ensure to put them to ruin.
The next step is to locate the "Recording" tab and right-click within the Window wherever you want. There will be an option saying, "Show disabled devices." Here, ensure whether this option is activated or not. If it's not, start it, and there will be another device on that particular list named "Stereo Mix."
Now, right-click on Stereo Mix and ensure to enable it. Once you have done it, click on it and navigate to its properties.
The second last step is to locate the "Listen" tab when you are on the properties tab. Make sure to mark or tick the box next to the option "Listen to this device." Further, after that, make a selection of the headphones from the dropdown menu, which is below "Playback through this device."
Here is the final step of this method. All you have to do is to save all the changes and click on "Apply," plus confirm it by choosing "OK." Additionally, you can see that your two pairs of headphones are ready to go.
You May Also Like: Extend your laptop's battery life: Why does my laptop battery die so fast?
How You Can Easily Use Multiple Wired or Bluetooth Headphones on a Mac?
If you are a Mac user, you should follow the different instructions. You know that Windows and Macs have other procedures for connecting two pairs of headphones.
Below are the instructions for how you can use the multiple wired or Bluetooth headphones on Mac easily;
The first step is to pair your headphones with your Mac device through Bluetooth or connect them through a 3.5 mm jack. It's all up to you. But here, I want to let you know guys that different brands of headphones will work through other pairing methods.
The second step is to navigate to the "Applications/Utilities" option and then run the "Audio MIDI Setup" application.
The next step is to locate the option "Audio Devices" and then go to the plus button in your left-lower corner. You need to click on the option "Create Multi-Output Device."
Once you are done with the procedure and also created a Multi-Output Device, now right-click and make a selection to choose "Use this device for sound output."
After that, you can clearly notice a list of audio devices. Here you'll have to choose two pairs of headphones by checking/ticking the boxes named "Use" on the left side of the screen. Then, to select the second pair of headphones, you need to pound on the "Drift Correction" box.
Next, you choose a "Master Device" from the dropdown menu according to your preferences. You can find this option easily under the "Multi-Output device."
The next step is to launch "System Preferences" and run the "Sound" preferences pane simultaneously.
Last but not least, navigate to the "Output" tab and choose "Multi-Output device" for sound output. Once you have followed all the steps correctly, both your pairs of headphones are ready to go.
FAQs
How do you use two headsets at the same time?
There are different methods, or you can say ways to do that; however, you should go for a headphone splitter because it's an ideal way to connect or use two handsets simultaneously. This allows you to use a USB or mini-stereo to plug in or connect two pairs of headphones. Plus, you can split the sound equally between both devices, but before that, you need to ensure whether your unit allows dual-headphone use.
How can I use two headsets on my PC without a splitter?
If you don't want to use a good splitter or your unit does not support it, and it may be any other case, you can select an audio mixer. Because it allows making adjustments to the sound properties to create high-quality audio. Moreover, you can also choose which audio channel you want to use. You know what? This audio mixer can identify audio devices automatically. Likewise, you can select more than one device to use two headphones on your PC without a splitter. 
How do I break the computer's audio?
To perform this task, you need to right-click the machine tray along with the speaker's icon and after that, make sure to choose "Sounds." Then, select the option "Playback" tab, and now, you can pick your audio playback system for the primary speakers. Once you are done, ensure you click on "Set as Normal." Additionally, after this whole procedure, there will be one or more than one audio-playing playback units.
How do I use two audio outputs in Windows 10?
If you are a Windows 10 user, you need to follow the instructions accordingly. You first need to enable stereo mix and then choose "Multiple outputs devices" for audio playback. Make sure to click on "Sound Volume" and then select "Sounds," plus make a selection of "Primary audio playback device." Once done, you need to enable Stereo Mix and set it as default. It's time to choose a "Secondary audio playback device," and now, apply all the changes you have made.
Can I attach it to the phone with two Bluetooth headphones?
You can do that; however, the Bluetooth headset or headphones should be compatible with your device, which means both can identify by the apparatus and the headset plus also can build up a connection. You know what? The majority of BT headsets can actually be linked at one time to even a paired one. Furthermore, there is no doubt that you can use two Bluetooth headphones. 
How Many Bluetooth Devices Can You Connect To a PC?
Some people want to use just one or two Bluetooth devices; however, it depends on your requirements. If you are wondering how many Bluetooth devices can be connected to a PC, let's explore it. You know that a host device provides a user interface to connect to a Bluetooth network. Further, you can connect a maximum of seven devices simultaneously.
Conclusion
Suppose you are using wired or Bluetooth headphones.
In that case, it doesn't matter when you want to use two headphones on your PC simultaneously; in my opinion, some people want to use two pairs of headsets to make others listen to the audio.
So, basically, there are different methods or ways for that, which vary from device to device. I mean to Windows users, the technique is different, and for Macs, the instructional procedure is varied too.
You may use an audio mixer or multi-stereo software to split the audio or sound equally because that's the best option. Furthermore, you can also take guidance from the above discussion.
How do I use two headphones on PC? Select your suitable or compatible method, follow it properly and get ready to use two pairs of headsets on your PC!